From Hang Gliding & Paragliding to Skydiving & Adventure Holidays
Airsports Insurance Bureau has it covered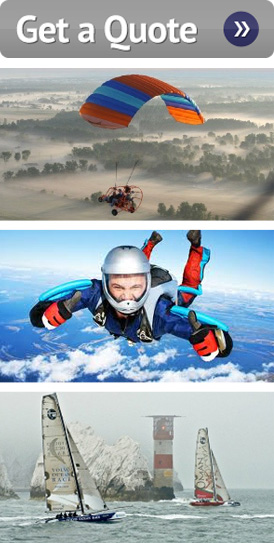 At Airsports Insurance Bureau Limited we are proud to offer independent quotations tailored to your aerial activity whatever your passion.
Our experience and knowledge can remove the anxiety and concerns by identifying the right policy that fits your requirements. With access to a wide variety of leading airsports insurers we will consider the quality of the policy as well as constantly looking for the most competitive rates.
Just some of the benefits we are able to offer:
Medical and Repatriation Cover
Cancellation Cover
Curtailment Cover
Hospital Benefit Cover
Delayed Travel Cover
Abandonment Cover
Personal Property Cover
Delayed Baggage Cover
Personal Money Cover
Loss of Passport & Documents
Scheduled Airline Failure Cover
Death, Loss of limb, and/or loss of sight Cover
Give our team a call on 02380 268 351 now for an immediate quotation.