Hang Gliding Insurance made easy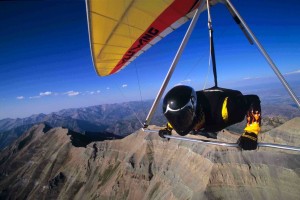 At Airsports Insurance Bureau Limited we are proud to offer independent quotations tailored to a wide variety of hang gliders, whatever your level of experience.
Our experience and knowledge can remove the anxiety and concerns by identifying the right policy that fits your requirements. With access to a wide variety of leading airsports and hang gliding insurance providers we will consider the quality of the policy as well as constantly looking for the most competitive rates.
Whether you are looking for single or multi trip insurance, cover for your equipment or personal accident cover, Airsports Insurance has the answers.
Just some of the benefits we are able to offer:
Medical and Repatriation Cover
Cancellation Cover
Curtailment Cover
Hospital Benefit Cover
Delayed Travel Cover
Abandonment Cover
Personal Property Cover
Delayed Baggage Cover
Personal Money Cover
Loss of Passport & Documents
Scheduled Airline Failure Cover
Personal Accident
Death, Loss of limb, and/or loss of sight Cover
Call us now on 02380 268351 for an instant quote and cover.
What is Hang Gliding?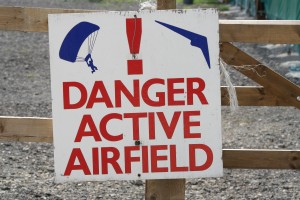 Hang gliding is an air sport in which a pilot flies a light and non-motorized foot-launch aircraft called a hang glider that is of a delta wing design.  The pilot is ensconced in a harness suspended from the airframe, and exercises control by shifting body weight in opposition to a control frame, but other devices, including modern air flight control systems, may be used. In the sport's early days, pilots were restricted to gliding down small hills on low-performance hang gliders. However, modern technology gives pilots the ability to fly for hours, gain thousands of meters of altitude in thermal updrafts, perform aerobatics, and glide cross-country for hundreds of kilometres.
Thermal turbulence or strong winds are often the culprits behind heavy landings. Spinal injuries used to be much more frequent, but these days some very good back-protectors are available which greatly reduce the chances of this type of injury.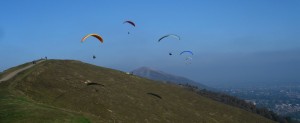 Suitable sports insurance is a must if you plan to engage in hang gliding as it is considered in most instances as a Grade 4 risk, which means that paragliders have a higher than average chance of injury.
We are committed to providing insurance for a great variety of sports and have insured hang gliders for almost 20 years.