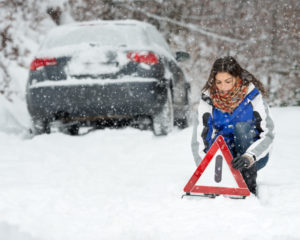 During wintry conditions such as snow and ice you are possibly more likely to be involved in a road traffic accident. However, you also need to be more prepared should you break down and find yourself caught up in adverse weather. Here in most parts of the UK, we are fortunate that we do not usually get many days when the weather is very poor but it is still a sensible thing to plan for such an eventuality.
So, what sorts of things should you consider carrying in your vehicle at this time of year here in the UK? Well, the following list is not exhaustive but should hopefully be of assistance to you.
1. First aid kit – this should be carried in your car throughout the year.
2. Mobile phone along with a charger so that you can contact the emergency services, family and friends should you require help.
3. Spade to clear away ice/snow should you be unable to pull away in slippery conditions.
4. De-icer and ice scraper to keep your car windows free of snow and ice.
5. A blanket to wrap around you or a sleeping bag to slip into should you have to spend the night in your car until help arrives. This will help you to keep warm in freezing outside temperatures.
6. A couple of reflective warning triangles with one being placed several yards in front of your stranded vehicle and the other a similar distance to the rear of your car.
7. A torch along with batteries that could be used to help attract attention or light up the inside of the car.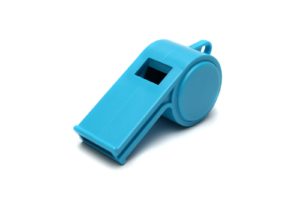 8. An atlas should you get lost in inclement weather.
9. Chocolate bars for nourishment as well as fluids to drink – ideally a flask of hot tea or coffee.
10. Extra clothing such as jumper, waterproof coat, hat, socks, trousers and gloves.
11. A pair of boots in case you need to walk through deep snow.
12. A whistle may prove useful if you needed to attract attention whilst stranded.
13. Jump leads should your battery have run flat and you need assistance to get you started.
14. Fuel canister should you run out of petrol/diesel and it be safe to walk to the nearest service station to fill it up.
There may well be some other things that you feel it is a good idea to bring with you but we hope that the above list is of benefit.