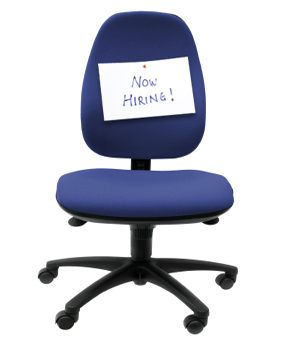 AIB believes the ability and potential of our people should be realised through their employment with us and are committed to helping those individuals reach their full potential, for the benefit of themselves and AIB, and being rewarded for their performance.
Our reputation is built on providing a first class, personal service to our clients and insurer partners and the singular reason for our success which provides us the advantage over the competition.
We are always interested in hearing from high-quality individuals who would like to be involved in our growth plans and help us expand and develop the business in these exciting times ahead.
First and foremost, we look for individuals who are highly personable and feel comfortable communicating with people of all walks of life, ideally with an insurance background. Secondly these individuals are self-motivated, highly professional and committed with the ability to channel their natural enthusiasm into delivering results.
If you feel you are the right person please email us at info@aib.co.uk and we will discuss our attractive employment packages.
Current Vacancies
1. AIB Customer Service and Insurance Consultant Positions

We are currently recruiting for a Sales Executive to join our busy team in our Eastleigh office.
Ideally, applicants will have an insurance, banking or customer service background, however, we will consider all applicants who consider themselves confident with lots of personality and can fit into an upbeat and sales driven organisation.
Whatever your goals, you'll find a remarkable level of training and support in reaching them. It's more than just team spirit, with many people saying that the encouragement they get at AIB is like being part of a big family.
So, what do you need to join this family? Well, a talent for sales is obviously important, but as you will be dealing with our customers, you also need solid customer services skills and the ability to engage with a wide range of people.
In return, you can look forward to plenty of opportunities for career progression, plus a generous and highly competitive salary.
Application is made by forwarding your CV and covering letter to: info@aib.co.uk
2. AIB Insurance Administrator
AIB are currently looking to recruit an office administrator to work in our busy Eastleigh office. 
Your role within AIB:
As a fast growing insurance broker we are looking for an enthusiastic individual to join our team in our new offices near FlemingPark.  The position is a full time administration role that will also involve some basic telephone work.  Applicants must be able to file, deal with post, data entry, send letters and emails to clients and insurers, answer the telephone as well as general office duties.
We will give the successful individual every opportunity to reach their full potential and a foot in the door within the insurance industry.  The right person should be confident and friendly, hardworking with basic computer skills.
Application is made by forwarding your CV and covering letter to: info@aib.co.uk