Fed up with the cost of car insurance?
It's time to put your foot down.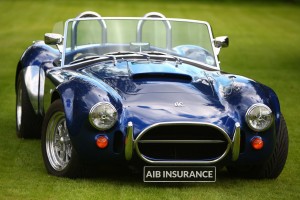 In a world of call centres where a phone enquiry often turns into a painful wait with the dreaded on-hold music, shopping around for insurance is not something people would typically get excited about. At AIB we pride ourselves on delivering exceptional service to our diverse clients in a personalized way, whatever they drive.
Offering a personal service in a modern world we provide a wide range of insurance products designed specifically around our clients. We are able to arrange immediate cover and you'll find
nothing ordinary about AIB's service.
Our specialist products include:
Daily Drive Vehicles
American & Japanese Imported Vehicles
Besides providing you with a competitive price, we want to share with you some of the products, features and benefits:
Courtesy car on comprehensive whilst your own car is being repaired following an accident
European cover, which will cover you when you travel to a country within the European Union
No Claims Discount protection available on request
UK based specialist call centre
Monthly payment options (subject to status)
3 levels of breakdown cover
Motor Legal Protection cover of up to £100,000
Windscreen insurance
To speak to one of our team you can call us on 02380 268351 for a competitive, tailored quote.