Congratulations are in order at AIB as December spells personal achievement for our dedicated team member, Jordan Thomas.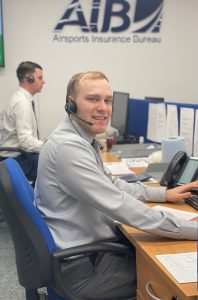 Jordan passed his IF1 – Insurance, Legal and Regulatory exam meaning he's now one step closer towards achieving a professional qualification.
These achievements not only celebrate personal growth, but also endorse AIB's commitment to continuing professional development. AIB remain committed to encouraging all staff to progress with examinations to enable us to offer the highest level of customer service to our clients and insurer partners alike.
More details of the Insurance professional qualification and can be found here: https://www.cii.co.uk/learning/qualifications/