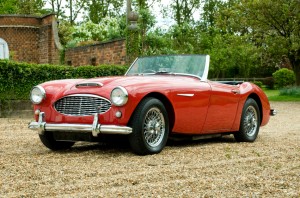 AIB is proud to announce the launch of our non-standard personal motor products designed to meet the needs of the true classic and cherished car owner.
As an independent broker we have formed partnerships with some of the UK's most respected classic car insurers to provide our clients with a variety of choice and benefits that can be tailored around our clients needs. Our Classic policies are available for classic and vintage vehicles that are a minimum of 15 years old and considered 'cherished' second cars although we do have products available for those daily drives.
We provide discounted rates for those limited mileage drivers and discounts for vehicles kept tucked away in a garage overnight. Arranging multi car policies will also see our client bank enjoy annual savings.
Agreed value may be available free of charge (please ask for details) and a wide range of modifications and non-standard elements can also be accommodated.
You'll find 'nothing standard' about AIB's professional and expert advice.