With a maximum top speed of 93 mph (150 km/h), a curb weight of 2227 lbs (1010 kgs), the 16 TL has a naturally-aspirated Inline 4 cylinder engine, Petrol motor.
This engine produces a maximum power of 66 PS (65 bhp – 49 kW) at 5000 rpm and a maximum torque of 111.0 Nm (81 lb.ft) at 3000 rpm. The power is transmitted to the road by the front wheel drive (FWD) with a 4 speed Manual gearbox.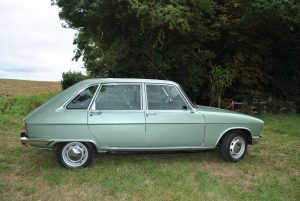 On the topic of chassis details responsible for road holding, handling behavior and ride comfort, the 16 has Torsion bar. Anti-roll bar. front suspension and Trailing arm. Torsion bar. Anti-roll bar. rear suspension. For stopping power, the 16 TL braking system includes Discs at the front and Drums at the rear.
The 16 model is a Hatchback car manufactured by Renault, sold new from year 1977.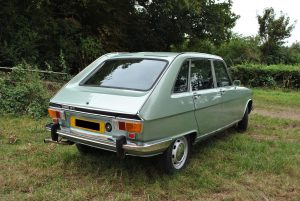 Mr G's Renault 16 TL 1977 has been insured with us here at AIB Insurance on a classic car policy meaning that his car is taken care of always. Agreed value is one of the many benefits that comes with a classic car policy as well as salvage retention.
Mr G has also received a discount on this policy because of the length of ownership on this vehicle. If you also have a classic car that you have recently bought or have owned for a long period of time and would like to get a quotation, call our specialist classic car quotation team on 02380 268351.