Todays car of the day is Mr L's Porsche 911 Carrera 4S.
The unmistakable silhouette of the 911 is characterised by its iconic fly line. It has barely changed since 1963, and has shaped the DNA of all Porsche models.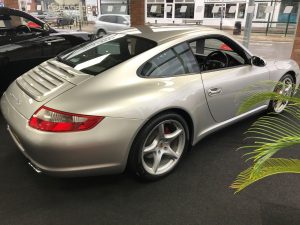 With its 325-horsepower 3.8-liter six-cylinder engine, the 2006 Porsche 911 Carrera 4 is capable of accelerating from a standing start to 60 mph (96 km/h) in just 4.9 seconds and reaches 99 mph (160 km/h) in 11.2 seconds.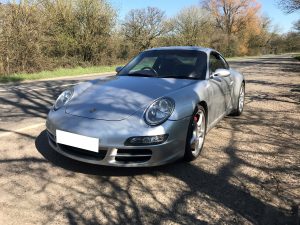 Mr L has insured his vehicle through AIB insurance on a high net worth policy. This policy includes an agreed value, salvage retention, choice of repairer and legal cover expenses.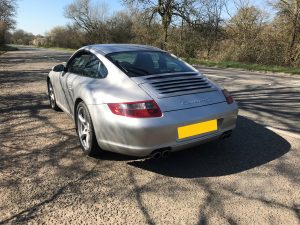 If you also have a high net worth vehicle that you would like a bespoke quotation for, call our specialist teams on 02380 268351. If you also own a high net worth vehicle and would like to share your photos with us, email them to info@aib.co.uk.