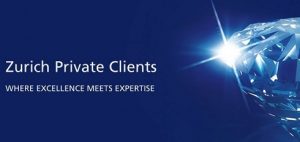 Back in 2016, we were pleased to add Zurich Insurance Group to our closely vetted panel of insurers with this including the Zurich Private Clients section catering for high net worth clients wishing to cover the likes of their luxury homes and expensive motor vehicles.
Well, we are pleased to inform our discerning clients that Zurich Private Clients cover has recently been enhanced. Below we provide details of some of the improvements that have been made: –
Home Insurance Enhancements
Home Emergency Cover totaling £1,500 has been added to the policy as standard with this covering emergencies such as water leakage requiring an approved repairer to attend 24/7.
New Acquisitions notification period has gone up from 60 days to 90 days.
Jewellery limit has gone up from £15,000 to £25,000 per item.
Sums insured for specified antiques, fine art and valuables is now index-linked on an annual basis.
Cyber Assistance cover has been added including damage to home systems due to a cyber event up to £100,000.
Antiques and fine arts limit has risen from £25,000 to £50,000 for each item.
Extended cover now includes contract works for up to the lesser of 20% of the sum insured or £1 million.
Motor Insurance Enhancements
Alternative transportation costs limit has risen from £3,000 to £5,000.
Breakdown cover is for named individuals on the motor insurance certificate as opposed to specified vehicles.
Any new customer taking out a Zurich Private Clients policy will benefit from these enhancements immediately. Existing customers with a Zurich Private Clients policy will benefit from the above enhancements immediately with the exception of cyber and home emergency cover that will be incorporated at renewal from around December 2019 onwards.
The above improvements in cover can only be of potential benefit to our high net worth clients so they are most welcome. We are pleased to inform you that, since adding Zurich Insurance Group to our panel, we have been most impressed with the service that they have provided.