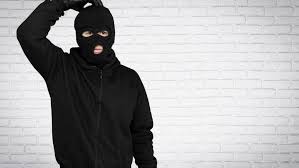 To come home and find that your property has been broken into and items damaged/stolen is a terrible situation to find yourself in and one that you could do without. It is an invasion of your privacy and will no doubt take up quite a bit of your time such as informing and meeting with the police, making a list of your stolen belongings and replacing them as well as contacting your insurance provider.
The Office for National Statistics (ONS) obtained data from the Crime Survey for England and Wales (CSEW) entitled Nature of Crime: Burglary covering the 12 month period to the 31st March 2017 that we think you may find of interest. We highlight some of those statistics below relating to domestic burglary with entry but full details can be found on the ONS website.
About the burglars
81% of the offenders were males, 9% were females and 10% were both.
0% were under 10 years of age, 3% were between 10 to 15 years of age, 33% were aged 16 to 24, 49% were aged between 25 to 39 and 18% were 40 years of age and over.
42% of the victims were burgled by strangers, 16% were broken into by people that they had either spoken to or seen in the past and 42% were burgled by people that they knew well.
When did the burglaries take place?
65% of the burglaries took place during the week.
35% of them happened at the weekend.
.45% took place in the morning/afternoon
55% happened in the evening/night
Which side of the property did they gain access through? 
49% front
41% back
8% side
2% more than one way
Method of entry
75% through a door
24% via a window
3% through other ways
What were the major items stolen?
35% tools/work materials
31% garden furniture
11% bicycles, bicycle parts
9% sports equipment
5% children's toys/baby items
Cost of items stolen
35% £1,000 or more
14% £500 to £999
24% £200 to £499
5% £100 to £199
8% £50 to £99
9% £20 to £49
4% £1 to £19
1% no cost
Contact with burglars
54% somebody at home
46% no one at home
60% violence or force used or threatened
40% neither violence, force or threats
We trust that you found the above statistics of interest. If you own your own home then you will no doubt wish to make sure that it is adequately insured along with the contents and personal belongings or, if you rent a property, you will wish to make sure that your personal belongings and any furnishings/white goods etc that you own are insured. In that respect, why not get in contact with us here at AIB Insurance on 02380 268 351 to discuss your requirements and obtain a quotation.