We are pleased to inform you, our valued customers, that we have added Chubb Insurance to our bespoke panel of insurance companies. It has built an enviable reputation for the products and services it provides.
Chubb has been established for many years and is part of the biggest property and casualty insurer in the world. Here in the UK, the business focuses on a number of insurances including motor, home, accident and health, travel, aviation, the biogas and solar industry, commercial insurance, cyber risk, the construction industry, the marine industry and liability cover.
The company has been involved in providing motor insurance to high net worth individuals for over 20 years and household insurance to such customers for over 40 years.
In a very short period of time we have built up an excellent working relationship with Chubb. It prides itself on its quality of service right throughout the process of arranging tailor-made cover but also the company responds rapidly in the event of a claim being made by one of its policyholders providing unrivalled support during what is often a traumatic period.
In fact, in respect of household insurance, since 2000, Chubb has won the Insurance Times Industry Awards for Best Personal Insurer on no less than 8 occasions. It was the winner of the Insurance Times Broker Survey for Best Claims Service on 6 occasions since 2006. Furthermore, Chubb won the Best High –Net Worth Insurer award at the 2015 Private Asset Management Awards. In respect of motor insurance, Chubb has been the winner of the Insurance Times UK Broker Survey for the quality of its claims service and cover since 2014.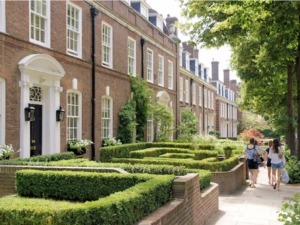 You can find out more about the products it provides by visiting the www2.chubb.com/uk-en website but below we have provided extracts from Chubb's Home and Contents Insurance, Jewellery and Fine Art and Motor Insurance brochures highlighting some of the features and benefits of both products.
" Chubb Masterpiece Home and Contents Insurance
What does it cover?
• All of your homes, UK and abroad are covered on the same policy as your main residence.
• With our agreed value approach for valuables and cars, the result is accuracy and a speedy claims payment.
• Following a Chubb appraisal, we will agree on the buildings and contents sum insured, including automatic cover for gardens and outbuildings.
• For most homes, we guarantee that, whatever the cost, we will rebuild your home exactly as it was. In effect, giving you unlimited cover.
• We let you choose the craftsmen for any repairs and refurbishments.
• We also agree the contents sum insured. Then, for most homes, if this sum is insufficient to replace the contents, we will automatically increase it by up 
to 25% without charging you more.
5 key benefits of Masterpiece
1) Your choice of contractor
We encourage you to choose your own contractors and craftsmen to repair your property following a claim.
2) Unique home and contents appraisal service
We don't make underinsurance your problem. Our in-house experts will help establish the value of your property and contents to ensure you have the right amount of cover.
3) No restrictive conditions or warranties
We won't limit your cover or restrict your lifestyle with onerous clauses. We rely on your natural concern to care for your possessions
4) We settle on a 'new for old' basis
When replacing your contents, Chubb pays you what it costs to replace the item today up to the value agreed on your policy
5) All homes on one policy
Whether you own a country house and a city apartment or an extensive worldwide property portfolio, you can enjoy exceptional cover under the same policy as your main residence."
Within the Chubb Masterpiece Home and Contents Insurance policy it is possible to insure Jewellery and Fine Art and below we highlight what is covered: –
" Jewellery and Fine Art
• You have automatic worldwide cover for 'all risks' with almost no restrictive conditions. Our policy includes accidental loss or damage and you're covered when travelling – eliminating the need for separate personal effects cover.
• If your jewellery is lost, stolen or damaged beyond repair, our 'agreed value' for specified items gives certainty about the financial consequences in the event of a claim.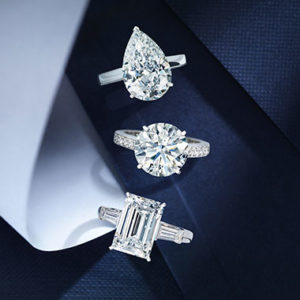 We'll pay you the full sum insured (not a depreciated 'market value') with no deduction for excess. There's also a lower premium rate for specified jewellery.
• If you lose or damage part of a 'pair' or 'set', we'll offer to take the remaining parts and we'll pay you the full agreed value of the entire set.
• If your jewellery loses value after damage we'll compensate you for any loss in its agreed value due to the claim.
• Under our Signature policy, if you buy a new piece, we'll cover new purchases immediately for 90 days, 60 days under our Initial and Masterpiece policies. After the 60 or 90 day period, we must be instructed to add the items to the policy to avoid underinsurance.
• No valuations are necessary for jewellery under £50,000 and we can insure collectables separately.
• Similar generous terms apply to art, antiques, guns, wine, instruments, handbag collections and other collectibles.
Chubb's Masterpiece Motor Insurance
What does it cover?
If your car is written-off or stolen:
• With our 'agreed value' approach, we'll pay you the full sum insured with no excess, not a depreciated 'market value'.
• If the car is under 15 years old and its replacement cost exceeds your agreed value, we will pay more than the sum insured to help you buy a like-for-like replacement.
• If the car is over 15 years old, subject to a limit of £100,000, we will pay 25% more than the sum insured to repair your cherished vehicle and get it back on the road.
• All courtesy cars are immediately dispatched after fire, theft or accident. We provide up to £4,000 for you to rent a car of a similar specification to your own, in the unlikely event that the courtesy car is unsatisfactory to you.
• We'll replace your sound system for the full cost, with our unlimited audio/stereo cover.
As well as for driving your own cars, you'll be comprehensively insured for:
• Driving any car you don't own (applies to all named drivers).
• Lending your car to anyone not living with you.
• Business trips (except hiring your car for a fee).
• Driving in Europe at any time. Insurers will often limit this to 30 days.
If you break down:
• You'll have Europe-wide breakdown cover for you and your family, including HomeStart.
In addition to this, you can also expect:
• Solicitor's fees when pursuing a claim for personal injury or uninsured losses of up to £100,000.
• Child seat replacement after an accident, even if there's no visible sign of damage.
• No premium increase or loss counted against you when the loss isn't your fault, for instance due to vandalism or if your car is hit when parked.
The key benefits of Masterpiece
1) Diminution In Value cover
Diminution In Value (DIV) is a pioneering new cover that pays the policyholder the difference between their car's market value before and after a repair, as well as the repair costs. The cover applies to cars over 15 years old and will be paid out if the car has been valued or purchased at least 24 months before the loss.
2) We pay the agreed insured value
Most insurers settle total loss and theft claims based on the market value of a vehicle at the time of loss. Chubb provides "agreed value" cover, so the value of your car is locked in for the entire policy term. If you need to make a claim to replace your vehicle, you'll receive 100% of the value we agreed whether it's Day 1 or Day 365 of the policy.
3) Automatic comprehensive cover on borrowed vehicles
Insurers often only provide third party cover when you borrow another vehicle. With Chubb, you and other named drivers enjoy fully comprehensive cover on any vehicle you rent or borrow. And anyone driving your insured car is fully covered.
4) You choose the most suitable repairer
Most insurers stipulate where your vehicle should be repaired. Chubb allows you to select the most suitable garage, dealer, upholsterer or coachbuilder, or we can help you select one from our approved repairer network and we'll guarantee the use of original manufacturer's parts. "
Here at AIB Insurance, we look forward to a long and successful working relationship with Chubb Insurance that will no doubt be of great benefit to many of our high net worth customers. So, if you wish to discuss any of the above insurances and require a quotation, why not give us a call.