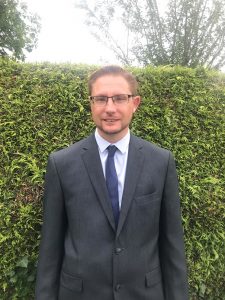 Airsports Insurance Bureau is thrilled to announce strengthening our Eastleigh team further with the appointment of experienced insurance professional, Chris Moon.
Chris joins our busy team as one of our specialist Niche & High Net Worth Insurance Consultants adding his many years' experience within the insurance broking industry.  His previous position was at Savage and Holdsworth in Romsey where he joined after 3 successful years at Aston Scott in Alton.  Prior to that he worked for over 12 years at Apex Insurance in Eastleigh (which during his tenure was purchased by Swinton Insurance).
He joins the team where he will deal with every aspect of an expanding, predominantly high net worth personal lines insurance broker, including motor, travel, home and commercial insurance.
A delighted Chris said:" This is a perfect opportunity for me to develop my career further in a fast-paced expanding broker.  I'm really looking forward to getting my teeth into and growing the high net worth motor and home book.
At AIB we pride ourselves on the quality of our staff and the professional relationships we are able to build with clients and insurer partners alike. We encourage our team to reach their full
potential and give them the tools and resources for a rewarding career in a satisfying but demanding environment. If you are interested in a position with us please send your CV and accompanying letter to info@www.aib-insurance.co.uk
Chris lives locally in Eastleigh with his partner of 19 years and 3 children.  Most of his spare time is taken up with the family and his claim to fame is he got to meet Rodd Hull and Emu as a child!