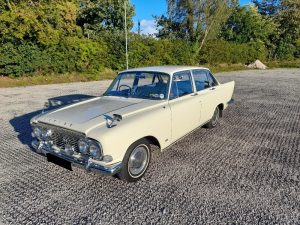 The Ford Zephyr is an executive car that was manufactured by Ford of Britain. The Zephyr and its luxury variants, the Ford Zodiac and Ford Executive, were the largest passenger cars in the British Ford range from 1950 to 1972.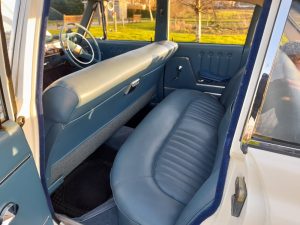 The Zephyr Zodiac or Zodiac Mark I was an upmarket version of the Zephyr launched at the London Motor Show in autumn 1953. It had two-tone paintwork, leather trim, a heater, windscreen washers, whitewall tyres, and spotlights. The engine had a higher compression ratio increasing the maximum power to 71 bhp.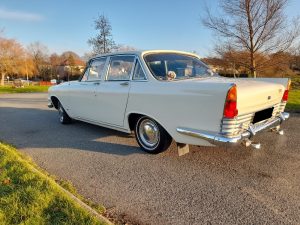 In 1956, the Consul, Zephyr, and Zodiac were all restyled. The six-cylinder cars' engines were enlarged to 2,553 cc with power output correspondingly raised to 86 bhp. The wheelbase was increased by 3 inches to 107 inches and the width increased to 69 inches. Top speed increased to 88 mph and the fuel consumption was also improved at 28 mpg‑imp.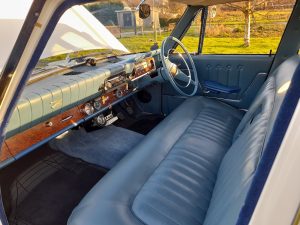 Mr P has snapped some fantastic photographs of his 1962 Ford Zephyr Zodiac, the height of luxury. Mr P has insured his pride and joy through ourselves here at AIB with a bespoke classic car policy. The policy includes optional extras such as UK and EU breakdown cover, Motor Legal Expenses Cover up to £100,000, Courtesy Vehicles for the duration of repairs and Agreed Value.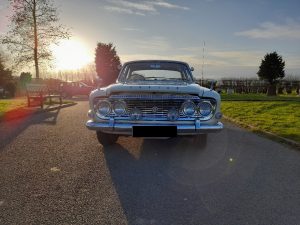 If you have Ford Zephyr or another classic car would like covered under a specialist classic car policy, call our friendly motor team on 02380 268351 for a bespoke quotation.