American Car Insurance Quotes Online
You will be pleased to read that AIB is able to arrange competitive, quality American car insurance for your new, used, classic or vintage left-hand drive vehicle that you have either bought here in the UK or had imported from the USA.
Our knowledgeable team of advisers has many years experience in arranging such cover whether it be a Pontiac Firebird Trans Am, Dodge Challenger, Cadillac, Mustang or Chevrolet Corvette that you wish to insure.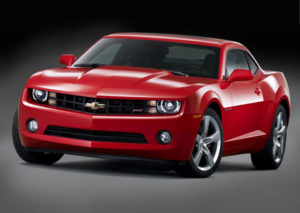 A significant number of classic American cars have been modified so it may be that the insurer will wish to impose certain limitations such as the age and driving experience of the driver. Also, many of these vehicles are larger than your traditional family saloon built in the UK and are often much more powerful. In addition, the cost of spare parts and repairs for such vehicles can be greater than for a normal car. As a result, the premium for American car insurance is priced accordingly.
We will help you source a suitable policy from our handpicked, vetted panel of specialist insurers that have an outstanding reputation for providing bespoke products and an exceptional level of service. From providing a quotation to setting up your American car insurance policy and dealing with your claim should you need to make one you can rest assured you will be in good hands.
When providing a quote we will take into account numerous factors such as the make and model of American car, its value, what it is to be used for i.e. for social, domestic and leisure purposes and/or to be taken to car shows, where you will keep it overnight, its agreed value if required and how many miles you will drive in it each year. If you have purchased an American car that is in need of restoration work and you initially require laid-up cover then that should not be a problem.
It is worth mentioning that you may be able to lower the cost of your car insurance for your imported American car by, for instance, fitting an alarm, tracking device and immobilizer, keeping it locked overnight in your garage, limit the number of miles you drive in the vehicle and joining a specialist car club.
Some of the features available to our clients may include: –
Tailored American car insurance
Car security discounts
Laid-up cover
Salvage Retention
Fully comprehensive cover
Owners club discounts for members
Limited mileage discounts
European breakdown cover
So, if you are looking to arrange American car insurance why not give AIB Insurance a call on 02380 268351 and speak with one of our team. We look forward to being of assistance.
We specialize in providing insurance for high-performance exotic cars, contact us to get insurance quotes about McLaren Insurance, Bentley Car Insurance, Ferrari Insurance, Lotus Insurance, Aston Martin Insurance, Porsche Insurance, Lamborghini Insurance