Lamborghini Insurance
AIB Insurance has been arranging insurance for those of our valued clients that own super high-performance sports cars for a number of years such as the prestigious and very expensive Lamborghini. Such a car demands cover of the utmost quality so that, in the unfortunate event of having to claim on the policy, you have the comfort of knowing the matter will be dealt with professionally, quickly and effortlessly.
Fortunately, the team here at AIB Insurance has a vast amount of experience in arranging this specialist form of insurance. All our staff are well versed in helping create the bespoke Lamborghini Insurance that you need and for an affordable premium.
Our panel of insurers has been closely vetted and created by ourselves to ensure that we provide our clients with access to insurers that are experts in insuring such sports cars and have a range of optional extras to tailor-make a policy to meet the most demanding of customer's requests. As well as that, they have an enviable reputation for delivering the highest level of service throughout the whole process from obtaining a quote, issuing the policy to dealing with a claim.
Some of the potential benefits of such cover include the following: –
Lamborghini Insurance that has been tailor-made for you
Limited mileage discounts
Fully comprehensive insurance
Car security discounts
Owners club membership discounts
European breakdown cover
Legal Expenses cover
Choice of Repairers
Laid Up Cover for classic Lamborghini's
Discount if you are an experienced driver
In addition, we also have the facility to offer the following extensions on chosen products:
European breakdown cover
Agreed Value
Unlimited European Cover
Like for Like Courtesy Car
Classic and vintage insurance offerings
Open Driving for those drivers over 30
When preparing a bespoke quotation to insure your Lamborghini, the member of our staff dealing with your enquiry will factor in a number of things such as your driving experience, how many miles you intend to drive the car each year, what you intend to use the car for i.e. purely for pleasure purposes or for commuting to and from the office each day, what security devices the car has been fitted with and where the vehicle will be parked during the night.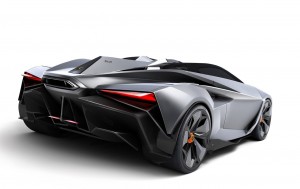 Whichever model of this highly desirable and sought after super high-performance sports car you wish to insure, you can rest assured that we will do all that we can to meet your requirements. So, if you own a Huracan LP 620-2 Super Trofeo, the Aventador LP 700-4 Roadster or the Veneno Roadster with the later capable of taking you from 0 to 62mph in only 2.9 seconds and reaching a top speed of 221 mph.
Why not get in contact with us on 02380 268351 and speak with a member of our staff.