The Mantula Coupe was launched at the Motor Show in 1984 beginning a long relationship between Marcos and the Rover V8 engine.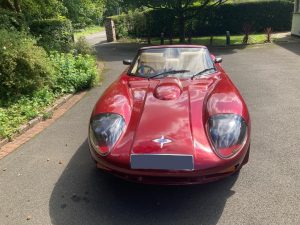 The Mantula Coupe evolved from the 3 Litre form with the addition of a front-end spoiler,- giving the car a lower approach angle, extended wheel arches, a wider back end, and a bonded windscreen. The interior was also altered with the addition of a gearlever console, incorporating storage trays. The suspension was unaltered from the 3 Litre.
In July 1985 Marcos ventured for the second time into a soft top car with the Mantula Spyder. The original car was fitted with a detachable T-top which was dropped on subsequent production models due to being too expensive to produce and not entirely practical.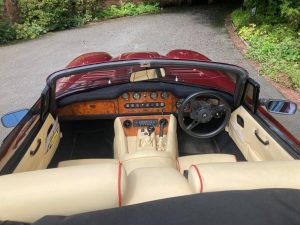 In 1986 with Ford live axles becoming difficult to source, the fully independent rear suspension was introduced. Utilizing differential and hubs from the Ford Sierra range and wishbones, uprights and A-frame developed by Marcos, transforming the ride quality of the range, the live axle was phased out on factory-built cars at this stage.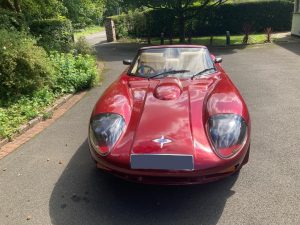 Mr O has a lovely 1992 Marcos Mantula currently insured with us under a bespoke classic car policy. The policy has many benefits including agreed value, choice of repairer, salvage retention and 30 days fully comprehensive EU cover! Thank you, Mr O allowing us to share your pristine example.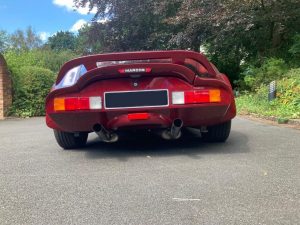 Here at AIB Insurance we offer specialist classic car polices which can also include optional extras such as UK and EU breakdown cover, Motor Legal Expenses Cover up to £100,000, Courtesy Vehicles for the duration of repairs.
If you have a Marcos Mantula or another classic car would like covered under a specialist classic car policy call our friendly team on 02380 268351.