You are no doubt aware that there are many factors that affect how much you pay for your car insurance such as the make and model of vehicle, where you keep the car overnight, the level of cover, how many miles the vehicle is driven in a year, your age and driving experience, your claims history, what you use the car for and whether you have made any modifications to your car.
What is a modification?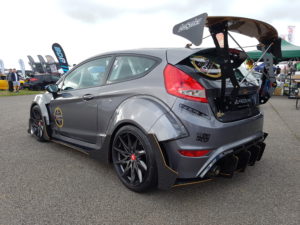 A modification is where it changes the car's standard specifications and these are either cosmetic or performance related. For instance, you could add a rear spoiler or put stripes down the side of the car with these being cosmetic and/or you could have a sports suspension system or more powerful engine fitted with these being performance related.
If you modify your car in any way, it is important that you notify your insurance provider otherwise, if you were to make a claim, your policy may be invalidated and your claim may be declined.
A modification could have one of three impacts on the cost of your car insurance: –
Keep it the same
Increase it
Reduce it
What cars can be modified?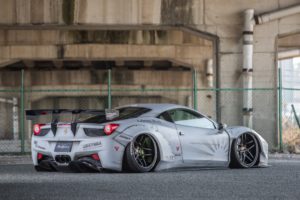 The list is almost endless as possibly any make and model of car can be modified in some way and most probably have been over the years. Whether you are looking to purchase and modify a Ford Fiesta, Volkswagen Beetle, Peugeot 207 or buy a high performance Lamborghini, Ferrari or Lotus, car insurance will be required.
Ten of the most popular car modifications
Engine – if you have a more powerful engine fitted it is likely to increase the speed meaning that you may get from 0 to 62 mph quicker and have a higher top speed. The faster you go, the more likely you are to have a road traffic accident. Therefore, you will probably find that the cost of your car insurance will increase.
Satellite Navigation System – if you have a sat nav fitted then it could attract the attention of thieves who could break into your car and steel it causing damage to the vehicle. So, beneficial as a sat nav is for helping you get from A to B, it may increase your motor insurance premium.
Parking Sensors – as these help lower the possibility of you hitting another car or object when say you are reversing your premium may reduce.
Stickers – If you were to stick "go faster stripes" down the side of your car to make it look more sporty these could be perceived by an insurer that it is making the car more appealing to a joy rider who could steal your car, drive it at high speed for a couple of hours on say a disused airfield and then set the car on fire. As a result, your premiums may rise.
Alarm – Having an alarm fitted to your car should be looked on favourably by the car insurance company as it may deter a car thief. So, this may lower the price you pay to insure your car but do check with the insurer.
Exhaust system – Fitting a new exhaust could improve the car's performance resulting in your premiums increasing.
Rear spoiler – This could help make your car go faster so an insurer could perceive this to increase the possibility of you having an accident and, therefore, your car insurance premium may increase.
Bodywork – If you change the shape of the vehicle in any way such as adding moldings to the side of the car then this may affect the handling of the vehicle and could result in the cost of your motor insurance rising.
Tinted Windows – When fitted legally, the insurance company could see this as a positive factor as it could deter a thief breaking into your car to steal something off the back seat that may not be as easy to see with tinted glass. As a result, your premiums may be lowered but do check with the insurance company.
Wheels – Having expensive new alloy wheels fitted to a car make it more appealing to the car thief whether to steal the car or just the wheels so such a modification may mean that your premium will increase.
If you are considering modifying your car in any way then you may first wish to speak to your insurance company to find out if and by how much it will impact on how much you pay for your cover.
Here at AIB Insurance, we have many years experience in arranging top-quality cover on a wide range of cars that have been modified in some way so why not give us a call on 02380 268 351 to discuss your requirements and obtain a competitive no-obligation quote from one or more of our extensive, closely vetted panel of reliable insurers. For instance, we are able to arrange high performance car insurance with this type of car proving popular amongst car enthusiasts who love modifying their vehicles. So, if you wish to buy Lamborghini car insurance, Lotus car insurance or Ferrari car insurance to name but three extremely powerful makes of car, do not hesitate to get in touch with us.