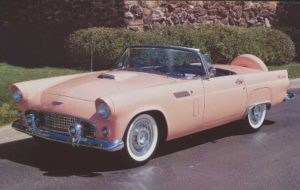 There are a couple of interesting auctions coming up in the next few weeks at which you could have the opportunity to buy classic vehicles once owned by "A" rated film stars. Presumably, these vehicles will no doubt carry a premium in view of their previous ownership.
Many of you will have heard of the late Marilyn Monroe. Well, John Juilien's Icons and Idols: Hollywood auction is taking place on the 16th and 17th November 2018 in Los Angeles, USA as well as online and a 1956 Ford Thunderbird once owned by this well-known star is being offered for sale with an estimated sale price of between $300,000 to $500,000.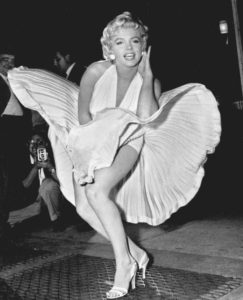 She owned the classic car between 1955 to 1962 and at her wedding to Arthur Miller, a renowned playwright, on the 28th June 1956, they drove the car to the ceremony. The car had a V8 225 bhp engine capable of reaching 113 mph that was very fast for a car way back in the 1950's. This particular car was rather unusual in so much as it has both a soft top plus it also can have a hard top fitted. Its bodywork is black and it has a black and white interior. It is said to be in immaculate condition and has a low mileage.
If making the long journey to America doesn't appeal then
you may be attracted to a classic vehicle that is shortly to be auctioned here in this country. At the NEC Classic Motor Show Sale that takes place at the NEC near Birmingham on the 10th and 11th November 2018 there is a left hand drive 1945 Willys Jeep MB available to buy that was owned by a very famous actor – the late Steve McQueen. He appeared in many films including the Bullitt. This classic jeep was originally built for and owned by the US army but was later bought by the actor.
His estate sold the vehicle in 1984 for $6,000. It was estimated that its sale price was in the region of ten times greater than such a jeep would normally have sold for so it just goes to show the effect that Steve McQueen's name had on the price. It has been renovated and now has an estimated price of between £80,000 to £100,000.
If your existing classic vehicle insurance is shortly coming up for renewal or you are looking for cover for the first time then why not give AIB Insurance a call on 02380 268 351 and discuss your requirements with a member of staff. He or she will be pleased to obtain a competitive quotation from our extensive panel of insurers for your consideration without any obligation. We look forward to being of assistance.