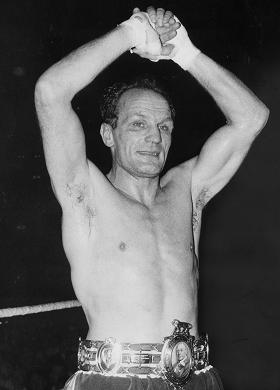 Sir Henry Cooper, who died at the age of 76 back in 2011, is well known as the holder of various heavyweight-boxing titles at British, European and Commonwealth levels. However, he was particularly famous for knocking down the great Muhammad Ali in a fight. When he retired from boxing he made many TV appearances including advertising Brut aftershave.
What you may not have known is that he had an extremely good taste in cars. He was also good friends with the racing driver Graham Hill who actually drove him around Brands Hatch at 140mph.
Back in the 1980s, he was the proud owner of a red Ferrari 365 GT4 2+2 built in 1973. This delightful car that has 60,000 miles on the clock is to be auctioned by Silverstone Auctions at the NEC Classic Motor Show Sale that takes place on the 14th and 15th November 2015.
There were only 524 of these classic cars manufactured between 1972 and 1976. It had a 4.4 litre V12 engine producing 320bhp and had a 5 speed manual gearbox. It was a four seater fitted with electric windows, leather upholstery and even had air conditioning that was quite innovative for that period.
Ferraris are not only known for their stylish appearance but also their speed and this model is no exception. It was capable of accelerating from 0 to 60 mph in a mere 6.4 seconds on its way to a top speed of 155mph.
So, if you are interested in bidding for a Ferrari 365 GT4 2+2 that has the added history of once being owned by a famous championship winning heavyweight boxer, why not get along to the above auction. No reserve has been placed on this vehicle.
It is also worth noting that here at AIB Insurance we have insured many expensive, desirable classic cars. So, why not give us a call on 02380 268 351 to speak with a knowledgeable member of our team who will discuss your requirements and obtain a competitive quotation for your consideration.