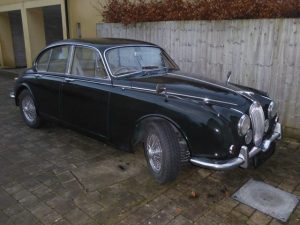 Classic car prices have risen significantly since around early 2010 until about August 2015. However, since then there has been an easing in values although there are possibly going to be certain makes and models of vintage vehicles that continue to go up in value. There has also been a drop in the number of classic cars sold.
This is perhaps borne out at the recent H and H Motorcar auction that took place on the 26th July at The Imperial War Museum, Duxford, Cambridgeshire. There were quite a number of classic cars that remained unsold on the day.
A Lagonda DB 2.6/3.0 Litre Drophead Coupe manufactured in 1953 was estimated to achieve a sale price of £70,000 to £90,000. It was blue in colour and had a 2,995 cc engine. The original purchaser was Sir Peter Ustinov who owned the car for 12 years but since 1968 it has remained in the same ownership. Regrettably, despite its renowned original owner, it was not sold on the day.
A Jaguar E-Type 3.8 "Flat Floor" Roadster built back in 1961 with red bodywork and a 3,781cc 265bhp engine capable of accelerating from 0 to 60mph in a mere 6.9 seconds towards a top speed of 150mph was one of only 1,582 manufactured. It has been beautifully restored and had an estimated sale price of between £180,000 to £220,000. Unfortunately, no sale was achieved.
One of the classic cars that had the potential to achieve a significant price was an Austin Mini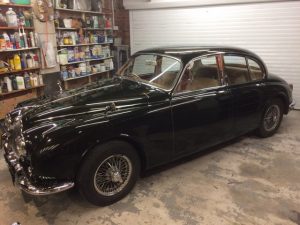 Cooper S 1071 "Hatchback" built in 1964. At one point it was owned by the Rt Hon Ernest Marples MP. He was renowned for opening the M1 Motorway. It had an estimated sale price of £70,000 to £80,000 but failed to be sold.
An elegant Bentley 4.25 Litre James Young Sedanca Coupe built in 1938 with its bodywork in black and a beige trim interior that has a 4,257cc engine was offered for sale with an estimated price of between £180,000 to £220,000 but unfortunately remained unsold.
It will be interesting to see what happens in the classic car market in the coming months.
If you are looking to insure your classic car then why not give us a call here at AIB Insurance on 02380 268 351 to discuss your requirements with a knowledgeable member of our staff.