This weeks car of the week is this amazing Austin Mini GT.
Mr S was kind enough to take out not only this but two other policies with us so with that he enjoyed the benefits of salvage retention, a lovely discount as not only did he have multi policies but the vehicle is garaged overnight, agreed limited mileage and length of ownership.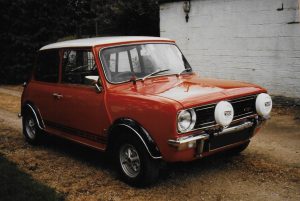 Thanks for sharing Mr S.  If you would like to share your car insured with us please call the office on 02380 268351 – we love checking out great cars!