This weeks car of the week is this superb Mazda MX 5 built in 1996.
The Mazda MX 5 two door convertible sports car was originally manufactured in Japan and was the best selling sports car of all time in 2000 and won a place in the Guinness Book of World Records.
Mr T was kind enough to take out a policy with Jenna back in July which includes the benefits of both salvage retention and agreed value. Jenna was able to offer an amazing discount as the client was happy with limited mileage and keeping the vehicle garaged overnight. In addition the fact that Mr T has owned the vehicle for some time, meant Jenna could sort amazing cover for a sensible price.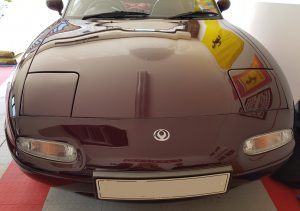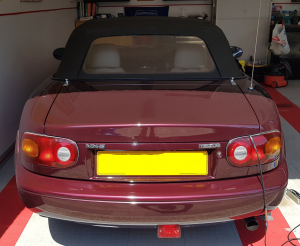 If you have a stunning classic car that needs insuring please call our team today on 02380 268351.