This weeks car of the week is the incredible Ferrari 360 Modena built in 2000.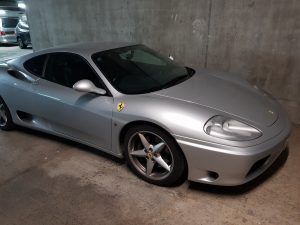 The Ferrari Modena is a two seater coupe powered by a 3.6L V8 mid-engine that puts out 400 hp at 8,500 rpm. It can reach a top speed of 183mph and we think it's simply gorgeous!
The insurance that Mr O arranged with Murray in our office included agreed value and salvage retention.  Murray was able to offer fantastic discounts as the client was happy to limit the mileage and keep the vehicle in secure parking. In addition, the fact that the client had owned the vehicle for some time made Murray's job easier to find cracking cover at a sensible price.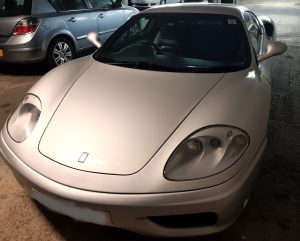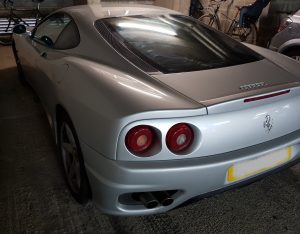 Thanks for sharing Mr O!!
If you have a classic Ferrari and need insurance please call Murray and the team on 02380 268351