As Winter draws in, cosy nights on the sofa beckon. We save you your Netflix search angst and remote control rage with our AIB cherry picked, Top 5 Car Flicks, all rated with our bespoke 'doughnuts' rating system. (In homage to the ones you may have performed in your Vauxhall Astra 20 years ago, not the type you are possibly bingeing on right now)
1 – Mad Max – Fury Road
A hell bent, high octane, roller coaster car crash of a film, it will tear your eyes out then run you off the road. This film revitalised practical vehicle stunts and made everything else look like a computer game. The characters express themselves with action, not words, each experiencing a fascinating bittersweet arc by the time they finally reach their destination. Tyranny, natural resources, religious propaganda, yearning to belong… it's all there, tucked under the hood of this relentless monster truck of a movie. 
5 Doughnuts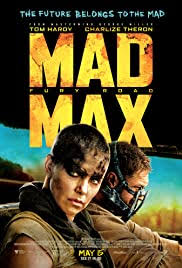 2 – Drive
Super sexy, super cool, stylish, 80s neon, stone faced action drama, that keeps you purring until the throttle opens up and smashes your senses open. With a slick electronic soundtrack to match, this is a stand-alone film that will keep you glued to the colour right to the end.
5 Doughnuts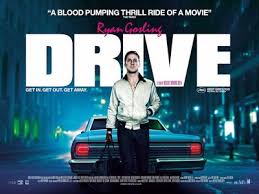 3 – Wreck-It-Ralph
One for the whole family to enjoy (not just the kids), this film mashes together every familiar pixel classic gaming character, forging an unlikely sugar rush friendship between Ralph and the cute Vanellopevon Schweetz aka 'The Glitch', as she races to be the best. But at what cost? A visually colourful, rollercoaster ride of fun.
4 Doughnuts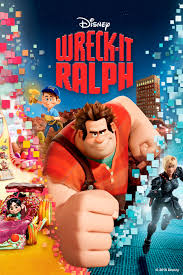 4 – Rush
This true story about the Hunt-Lauda rivalry between two Formula-1 drivers, directed by Ron Howard and scored by Hanz Zimmer, is a masterclass on how to film racing sequences. Every bit of this keeps you on the edge with both the rivalry on and off the track.
4.5 Doughnuts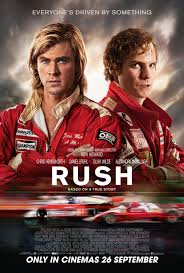 5 – Vanishing Point
This classic oozes cool… vintage autos in the desert, road blocks and guns, nude motorcycle riding, cop car chases, a small town 'Super Soul' radio DJ and a white 1970 Dodge Challenger R/T 440 Magnum. What's not to love, 35mm film never looked so hot!
4 Doughnuts