You could be forgiven for thinking that the Batmobile (with a battenburg livery of course) had smashed through your local cinema screen and was speeding down the high street, in hot pursuit of it's hit and run quarry. A flashy, high performance vehicle stealthily chasing with ease, all in the name of justice.
Police cars here and around the world have come a long way and with so many powerful vehicles on the road, they have had to adapt in order to pursue and catch their bad guys. Whilst it might seem a bit flashy, many criminals drive modified vehicles, capable of high speeds and tight handling, so it makes perfect and necessary sense for the forces to keep up, overpowering with fleets of expensive cars. Police vehicles are heavily modified inside and out, so none of them are actually all that cheap, even if their exterior at first glance looks mundane.
Engaging in a car chase is always a dangerous, skilled and adrenaline fuelled activity, but at least now, many police forces worldwide have vehicles in their fleets that allow them to perform better than ever. From Lamborghinis to Ferraris, law enforcement has never been so cool.
Here in the UK, within a short time frame, the police were forced to commission high powered sports cars to keep up with the joyriders and criminals racing away from a crime scene. UK police forces choose vehicles for specific roles, from small hatchbacks to Land Rovers with large capacity and high performance cars for quick response and pursuit. Historically, the latter were bought in from British makers, however today, a variety of European makes are used. Police cars (up to the 1970's) were obtained from makers like Ford (UK) and Jaguar, but nowadays a wide selection of European makes are used including BMW, Mercedes, Saab, Volvo, including estate models as they have the performance characteristics of a car with a lot of cargo capacity.
One of the flashiest gracing our roads is the Lamborghini Murcielago and The Caparo T1 which was put into police livery by London's Metropolitan Police as a high speed pursuit vehicle. Designed by the engineers behind the McLaren F1, it's 3.5-litre V6 engine can hit a whopping top speed of 205mph. Hello Batman.
Wealthy Dubai has some of the most expensive cop cars in the whole world. Fighting speed with speed, the police forces here combat the wealthy public weilding of supercars with fleets including a Porsche Panamera, Ford Mustang GT, Chevrolet Camaro SS, and even a Bentley Continental GT. Used mostly as marketing stunts/PR and for patrolling the more wealthy tourist districts, Dubai Police has been using it's super fleet as a marketing opportunity since 2013, when it first introduced the Lamborghini Aventur. A far cry from our humble Vauxhall Corsa doing the rounds in the UK suburban drizzle.
It's not just Dubai flexing it's flash, other countries also have powerful machines burning rubber on the highways. The United States has several beefed up muscle cars, whereas Italy has a number of classic supercars, fully equipped for the job. Every country has a four wheeled weapon in it's alloy arsenal that can be deployed when the pedal needs to be slammed to the metal.
The AIB team have complied a quick-fire round up of some of the most expensive hero-mobiles worldwide:
UK – Lamborghini Murcielago £260,000
0 to 100 kmph in 3.4 seconds
Murcielago SV – SV stands for 'Super Veloce', meaning 'super-fast'
USA – Dodge Charger Police Interceptor $46,000
0 to 60 mph in 5.87 seconds
America's fastest police car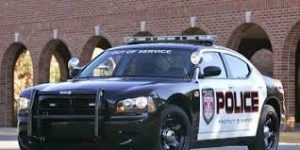 Italy – Lamborghini Huracan $250,000
Top speed of 201 mph
Used for urgent transport of blood and organs (as well as chasing the bad guys)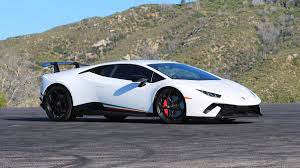 Germany – Mercedes-Benz Brabus Rocket CLS £200,000
720 hp and a top speed of over 227 mph
In 2006, the Brabus Rocket set the world land speed record for a street-legal saloon