There are a number of ultra-luxury, high performance cars being produced these days but we have selected a few that stand out for a variety of reasons. To be honest, we think that most drivers who appreciate sitting behind the wheel of a top quality, extremely powerful vehicle will be more than happy to take to the roads in 2019 in any one of the following:
Aston Martin DBS Superleggera
The Aston Martin DBS Superleggera has become the flagship of the Aston Martin range of
exquisite looking cars but be warned as it is not for the faint-hearted as it is powered by a V12 5.2 Twin Turbo 715 bhp engine that is capable of powering this Grand Tourer from 0 to 62mph in under 3.6 seconds as it accelerates to a top speed of 211 mph.
It is constructed using lightweight materials and benefits from a double wishbone front suspension. Needless to say, the road holding is impressive but you would expect nothing less from an Aston Martin.
The leather memory heated seating contours your body providing the comfiest of rides and you will love the feel of the Obsidian Black leather sports steering wheel. Enjoy music emanating from the Aston Martin premium audio system and you will have no trouble getting to your destination using the integrated satellite navigation system. It has front and rear parking sensors, 360 degree camera and parking assist. The sound emanating from the four exhausts will leave you in no doubt that you are behind the wheel of an Aston Martin.
Prices start from £225,000.
You will be pleased to read that we can arrange Aston Martin DBS Superleggera insurance through one of our closely vetted panel of reputable insurers.
Bentley Continental GT
The Bentley Continental GT is a beautiful looking wide, low-bodied Grand Tourer coupe that is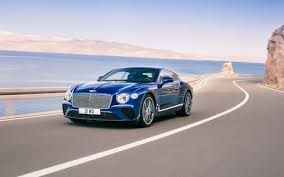 seriously powerful. For those of you that enjoy the thrill of the wind running through your hair, you will be pleased to read that it can also be purchased as a convertible. The 6 litre W12 twin turbocharged engine enables you to get from 0 to 60 mph in just 3.6 seconds and has a top speed of 207 mph. It has an 8 speed dual-clutch gear box making the gear change extremely quick and smooth.
It has a 48V Active Roll Control system that is capable of sensing the conditions on the road and makes changes to maximize the car's handling.
It is even possible to have the bodywork paint in a colour that is uniquely yours.
The interior has mood lighting to enhance your journey and the memory seating is so comfortable.
Prices start from £159,100.
If you are looking to buy Bentley Continental GT insurance why not give us a call and we will be pleased to discuss your requirements and arrange a bespoke quotation with one of our quality insurance companies.
BMW M850i xDrive
The BMW M850i xDrive is a sleek looking sports couple that you cannot fail to enjoy driving. The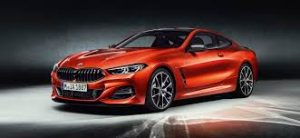 8 cylinder TwinPower Turbo petrol engine produces 530 bhp enabling this luxurious vehicle to power from 0 to 62mph in a mere 3.7 seconds as it accelerates to a top speed of 155mph.
With the added benefit of 4 wheel drive it makes travelling around in wintry conditions somewhat easier. It comes with 20 inch alloy wheels, high performance tyres, M side gills, adaptive LED headlights, Harman/kardon loudspeaker system, extremely well thought out centre console, luxurious comfortable leather sports seats and ambient interior lighting creating a lovely cocooned feel.
This fantastic sports car provides everything you would expect from a BMW.
Prices start from £76,270.
Why not get in touch with us if you require a competitive BMW M850i xDrive insurance price from one of our vetted panel of insurers.