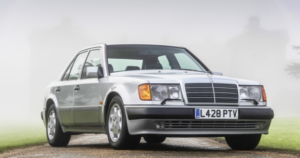 Rowan Atkinson, the comedy actor, has appeared in the likes of Blackadder and Mr Bean and has presumably earned quite a lot of money over the years. He is also keen on cars and has owned a number over the years some of which have been modern classic cars.
In fact, we have previously commented on a McLaren FI that he became rather well known for owning. Unfortunately, that particular car made the news some years ago because it had been involved in a road traffic accident and the insurance company paid out over £900,000 to repair it which, at the time, was believed to be a record payout for a car insurance claim. At a later date, he sold the car for several million pounds.
Well, he is shortly to put a couple of modern classic cars up for auction that he is the proud owner of. The cars are being offered for sale at Silverstone Auction's Race Retro Classic Car Sale 2018 that takes place in February.
There is a 1993 Mercedes-Benz 500E that has a left hand drive and is powered by a V8 4,973 cc engine. This car was capable of rocketing to 60mph in a mere 5 seconds and could get to 100mph (when legally allowed to do so) in 14 seconds plus. It is interesting that one of the things that makes this car rather sought after is the fact that it is hand built. It only has around 50,000 miles on the clock so it quite low mileage for its age.
The other classic car that Rowan Atkinson is offering for sale at the above auction is a 1989 Lancia Thema 8.32. It also has a V8 engine and is also left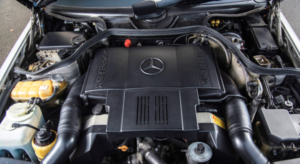 hand drive. This was also a nippy vehicle capable of getting to 60mph in just under 7 seconds as it accelerated to a maximum speed of 150mph. It is believed that in the 7 years Mr Atkinson has owned the vehicle he has spent around £20,000 on maintaining it.
So, if you are a modern classic car enthusiast and fancy buying a car from a well-known celebrity, why not get along to the above auction and start bidding. If you require quality, tailor-made, competitive classic car insurance then feel free to give us a call on 02380 268 351 to discuss your requirements where we will be happy to provide a quotation without any obligation.