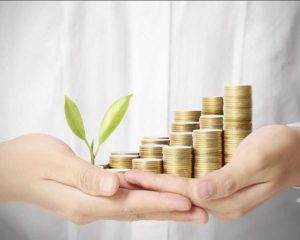 With mortgage repayments increasing for many borrowers and the cost of filling up your car with fuel on the forecourt going up, any way that you can possibly save money in other areas has got to be welcomed. So, you may be interested to read about some fascinating research recently carried out by MoneySavingExpert.com that has revealed when it may be the best time to sort out your car insurance to get the cheapest price.
MoneySavingExpert.com looked at millions of quotes from MoneySuperMarket, Compare The Market and Confused.com who you will no doubt be aware are price comparison websites. These quotations covered the period from January 2018 to May 2018.
What the data revealed was that, if you bought your motor insurance 21 days before your policy was due to start, you are possibly going to get the cover for the cheapest price. In fact, on average, you would pay £589 per annum with this being £567 per annum less than if you bought the cover on the day you wanted the policy to commence when you would have paid an average of £1,156 per annum. We are sure that you will agree this is a significant potential saving.
So, why is this? Well, the amount you pay for your motor insurance is based upon many factors such as the make and model of car, where you live, what you do for a living, the level of cover required, the number of miles you drive each year, your age, your driving experience, your claims experience, whether you have any motoring convictions and where you park your car overnight. In addition, some insurance companies believe that you are less of a risk if you buy your cover 21 days before the policy starts as you are perceived to be more organised and are less likely to make a claim on your insurance policy than if you arranged your cover on the day the policy is due to start.
Another interesting statistic is that MoneySavingExpert.com discovered that if you bought your car insurance policy 30 days in advance of the start date then the average amount paid would be £1,120 per annum. That is only an average saving of £36 per annum when compared with buying the cover on the start date of the policy. The reason given for this was that there are not as many insurance companies providing quotes so far in advance.
So, if your motor insurance policy is coming up for renewal or you are looking for cover to insure your first car then you may wish to take the above into account as you may be able to save some money. Do bear in mind that these figures are average ones and the saving you may be able to make could be different.
Here at AIB Insurance, we have an experienced team who can obtain one or more quotes for you from our extensive panel of insurers so why not give us a call on 02380 268 351 and we will do all that we can to assist you. We look forward to hearing from you.