Porsche Insurance
AIB Insurance provides quality, tailor-made insurance cover for the proud owners of Porsche cars. We are aware just how much care you take of your highly desirable vehicle and that you will want to make sure that should it be involved in a road traffic accident or be stolen that you have the perfect cover in place to help get the car back on the road or replaced as quickly as possible.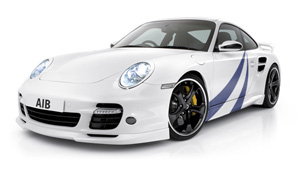 Fortunately, in contacting us, you have come to the right place. We have a team of trained, qualified and experienced advisors that can source you the most appropriate level of cover for a great price from the insurers on our panel.
These insurers have been carefully selected by us for the outstanding service levels, customer care and product range that they provide. Their attention to detail, as does ours, applies from your initial enquiry to processing your proposal and right through to dealing with a claim. It is what the demanding Porsche owner quite rightly expects.
Whether you are the owner of a brand new, gleaming Porsche Boxster GTS capable of reaching 0 to 62mph in around 5 seconds or own a classic Porsche 911 dating back to the 1960s you will be pleased to hear that we can meet your insurance needs in every way. You can then focus on thoroughly enjoying the special driving performance your Porsche provides with complete peace of mind that the vehicle is well insured.
When sourcing the best cover we can find, we will take into account such things as your driving history, whether you use the car on a daily basis to commute to work, how many miles you expect to do a year in your Porsche, where you leave the car overnight and what security devices are fitted.
Being an independent insurance broker we have a number of specialist insurers on our panel. Below we list just some of the benefits these companies could provide:
In addition, we also have the facility to offer the following extensions on chosen products:
European breakdown cover
Agreed Value
Unlimited European Cover
Like for Like Courtesy Car
Open Driving for those drivers over 30
Classic Car Porsche Insurance
Why not give us a call on 02380 268351 and speak with one of the team today who will be pleased to provide a quotation and arrange cover for you.