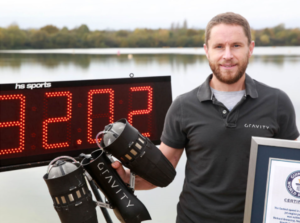 Those of you who participate in airborne sports will be interested and no doubt pleased to read that a world record has been broken by a gentleman here in the UK for travelling the fastest in a jet engine powered suit that is controlled by a person's body. The record was set on the 9th November as part of Guinness World Records Day 2017.
It was as recently as March 2017 that Richard Browning set up a technology company by the name of Gravity Industries Limited with the intention of coming up with innovative ways for humans to fly through the air with this suit no doubt being one of them Guinness World Records.
It was Richard Browning himself who donned the suit and set a new Guinness World Record of 32.02 mph flying vertically a few feet above the surface of the water at Lagoona Park, Reading, Berkshire that only opened to the public this year. He has been nicknamed the "Iron Man" no doubt in view of the look of the suit he was wearing. It took him three attempts to achieve the record but Mr Browning is confident that he can travel faster than the above speed and break the record again on another occasion. Apparently, it was an exhilarating flight.
The suit has six gas turbines attached to it and weighs in the region of 45 kg so it is quite a weight. Mr Browning uses his body to control his flight so there is no doubt that he must have to be very fit.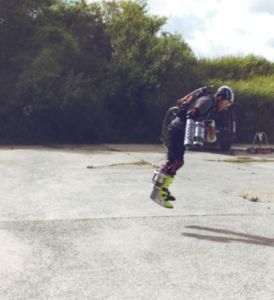 We are sure that our clients would wish to share with us here at AIB Insurance in congratulating Richard Browning on his wonderful achievement. We look forward to updating you on any other projects he becomes involved in that we feel may be of interest to you.
Here at AIB Insurance we have many years experience in arranging quality and bespoke, cover for many airborne sports. So, why not give us a call on 02380 268 351 and speak with one of the team to discuss your requirements and obtain a free, no-obligation quotation.