It is the time of year when a lot of families are travelling abroad on holiday to enjoy a week or two on a sun-drenched beach. The most popular mode of transport to take you their is, of course, a flight on a commercial airline such as with the likes of British Airways or easyJet.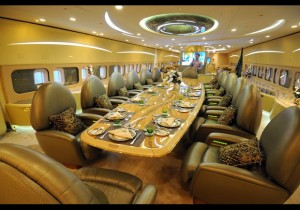 This is probably not the case if you are His Royal Highness Prince Al-Waleed Bin Talal bin Abdulaziz al Saud of Saudi Arabia. He has a number of private jets to choose from. However, back in 2007 he ordered an Airbus A380 that had been used in test flights that would have made him the owner of the largest private jet in the world at that time. Double deck Airbus A380s are normally capable of transporting several hundred passengers many thousands of miles.
The 60-year-old businessman is reportedly worth in the region of £20 billion making him one of the richest people in the world. He also owns such things as a super yacht that is the 58th largest in the world at a length of 282 feet, many top of the range cars and a home in Saudi Arabia that has several hundred rooms. He has not done too badly for someone that reputedly started out in business with a loan of £191,000 and a gift from his father of £19,000.
Apparently, HRH Prince Al-Waleed Bin Talal had intended to have the interior of the Airbus A380 designed and fitted out to his own exacting requirements. For instance, some had said that it might have been going to have a gold-rimmed dining table  that could seat 14 people who would possibly have enjoyed fine dining. There may have been an opulent lounge decked out in luxurious carpets. He may have relaxed in a Turkish bath finished in marble. There may have been an area set aside on the plane for when he wished to pray equipped with mats that would automatically move to face Mecca. There was even rumoured to be going to be space to accommodate a Rolls-Royce.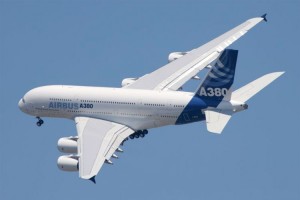 However, for some reason, it is reported that HRH some years later re-sold the plane without any of the fittings mentioned above being installed. Interestingly, earlier this year, the plane was reportedly in Toulouse not having been delivered to anyone and with no equipment installed for the use of passengers with Airbus owning the aircraft once again having decided to cancel the original order.
It will be interesting to hear if anyone else purchases this plane and turns it into the largest private jet in the world?