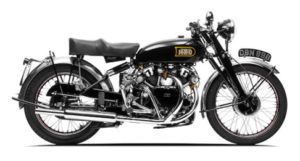 Those of you owning a classic motorcycle may be interested to read of the sale of a number of such vehicles at the Bonhams New Bond Street, London auction that took place on the 2nd December 2017. More information can be found on the auctioneer's website but a summary is provided below to "whet your appetite".
For instance, a 1964 BSA 646 CC Rocket Gold Star motorcycle achieved a sale price of £24,725 including the premium. This delightful motorbike was beautifully restored back in 2001 and has been well maintained. It had a 46bhp engine that was capable of getting to a top speed of around 105mph making it an extremely nippy two-wheeled vehicle. Only about 1,800 of these motorcycles were built making it quite desirable and they are very sought after by classic motorbike enthusiasts.
Those of you interested in the Brough motorcycle will be interested to read that a 1936 Brough Superior 982cc SS80 Special was sold at the above auction for £82,140 to include premium. It was renowned for being the superbike of its era and this one is one of only around 300 that are believed to be still around today. The vehicle went through a full restoration under the ownership of John Coxon before falling into the hands of another owner who took possession in January 2010.
A 1949 Vincent 998cc Black Shadow Series C classic motorbike fell under the hammer for £119,100 including the premium. For around 30 years the bike had been kept in a barn until it was subject to a restoration project in 2016 to a 1949 Earls Court London Motorcycle Show specification. It certainly is a highly desirable classic motorcycle and would be the envy of many an enthusiast.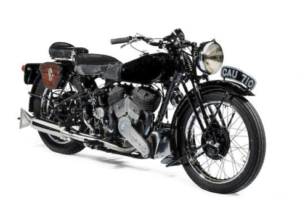 If you are considering buying a vintage motorcycle or are already the proud owner of one then why not get in touch with us here at AIB Insurance on 02380 268 351 where we will be delighted to discuss your requirements in respect of insuring the vehicle. We have an extensive panel of insurers so we would be able to help source a competitively priced quotation.