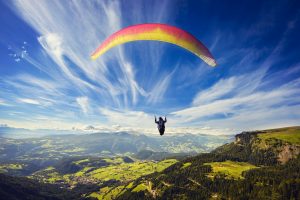 Those of you who have parachuted from 10,000 feet from a plane will be aware of the dangers of the activity. A number of things can potentially go wrong but the majority of parachutists make a safe landing suffering no injuries and thoroughly enjoy the experience.
However, there are very few people in their 90s who would dare take to the skies in a plane, jump from it at several thousand feet, free fall for a considerable distance before parachuting to the ground. Well that is exactly what a 94 year old second world war veteran intends to do on the 6th June 2019 to mark the 75th anniversary of the D-Day landing.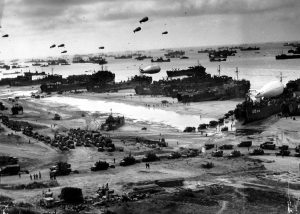 Harry Read is a very brave gentleman. Back on the 6th June 1944, whilst the Second World War was in progress, he was a young wireless operator. On that day which was the day of the D-Day landing he took to the skies and was parachuted into Normandy in France. Unlike many of his colleagues, he survived not only the landing but also the war. He later went on to head up the Salvation Army for a period of time.
Last year, in preparation for his forthcoming jump, he parachuted from several thousand feet here in the UK raising money for the Salvation Army.
All of use here at AIB Insurance wish Harry Read good fortune on the 6th June when he makes his parachute descent and hope that he makes a safe landing.
If you take part in parachuting on a regular basis then you may be interested to read that we specialise in arranging suitable cover. In this respect, why not give us a call on 02380 268 351 and speak with a member of our team who will be happy to discuss your requirements and arrange a competitive quotation without any obligation. We look forward to hearing from you.