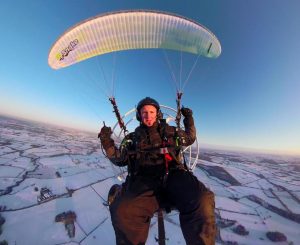 Those of you who enjoy paragliding will no doubt be interested to read that an estate agent by the name of James Du Pavey from Market Drayton has featured in the Guinness World Records for the  "Fastest journey from Land's End to John-O'- Groats by powered paraglider". His airborne trip took place from the 8th to the 9th July 2019 and took 1 day 12 hours and 19 minutes.
He actually took off from John O'Groats on the 8th July 2019 at 3.30am completing the trip in just over 36 hours. During the epic journey in the paraglider he reached a height of 10,000 feet. Unfortunately, he had to make three emergency landings but was unharmed. Obviously he needed to stop on a number of occasions to refuel during the 870 mile trip.  No doubt somewhat concerningly, his engine ceased to function when he was a mere six miles from Land's End but he still made it. He was ably supported by a two man ground crew during the lengthy trip.
You will be pleased to read that James Du Pavey has raised more than £12,000 for the Donna Louise Hospice for children and young people that is located in Stoke on Trent as a result of this paragliding world record breaking journey. Those monies will obviously be put to extremely good use by the hospice.
We are sure that our paragliding clients will no doubt like to join the staff here at AIB Insurance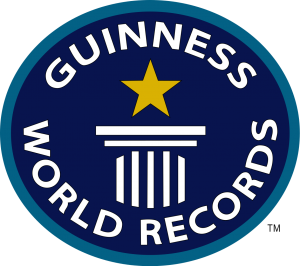 in congratulating James Du Pavey for such a wonderful achievement. He must have been absolutely exhausted by the time he eventually came down to land for the final occasion at the end of the journey.
If you are looking to get into paragliding for the first time or are a veteran, why not get in touch with us here at AIB Insurance on 02380 268 351 and one of our experienced team will be pleased to discuss your insurance needs in relation to this airborne activity and obtain a competitive quotation for your perusal without any obligation.