Whilst it is not a legal requirement to insure the contents and personal possessions in your home, surely it is a sensible thing to cover against the likes of fire, theft or accidental damage. After all, the cost of replacing things like your furniture, white goods and clothes could run into many thousands of pounds.
Well, according to the recently published ABI's Home Insurance Premium Tracker covering 2018, a staggering one in four households here in the UK have not bothered to arrange such cover. That equates to around six million households.
Yet, the average cost of insuring home contents is only £127 per annum. That is a mere £2.44 per week – a small price to pay for the peace of mind of knowing that you can replace your contents if they are damaged in a fire and only have to pay the excess towards the cost of the items replaced.
Below is a list of the percentage of households in the UK that do not have home contents insurance broken down on a regional basis: –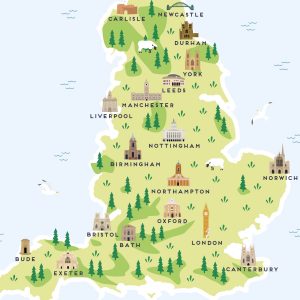 Northern Ireland                      18%
South East                               19%
East Midlands                         21%
Yorkshire & Humberside        22%
East Anglia                             22%
South West                              22%
Wales                                      22%
North West                              24%
Scotland                                  26%
West Midlands                        28%
North East                               32%
London                                    45%
As you can see, Northern Ireland has the lowest percentage of households without contents cover at 18% and London has the highest percentage at 45%.
The above tracker also revealed that the average premium for buildings insurance in 2018 stood at £258 per annum with this being a drop of 8% when compared with the previous year. The average cost of combined buildings and contents insurance was £307 per annum with this being 1% more than in 2017.
Here at AIB Insurance, we have an extensive panel of closely vetted insurance companies that provide buildings and contents cover. So, if you are a single person living in rented accommodation looking to insure your contents or a family living in your own home looking to cover the buildings and contents, why not give us a call on 02380 268 351 and speak with a friendly, experienced member of our team. He or she will discuss your requirements and then look to obtain a no-obligation quotation from one of our panel members with a view to providing you and your family with complete peace of mind. We look forward to being of assistance.