We are pleased to announce that we have added the Azur Group to our closely vetted panel of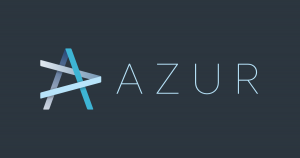 insurers. The company specialises in providing high net worth clients with home and motor insurance through an arrangement with AIG that used to be shirt sponsors of Manchester United FC.
Azur has a reputation for providing bespoke insurance products for the discerning client to ensure that their high value home, contents and personal belongings are covered in the event of the likes of a fire, theft or accidental damage and that their executive motor vehicle is insured for the same risks
Home Insurance
Azur's home insurance provides numerous benefits including clients having peace of mind in knowing that their residential properties have comprehensive cover with contents being insured for up to an impressive 50% of the amount that the building is covered for. Their all risks cover is renowned for being one of the best in the insurance industry.
Any newly purchased items are covered immediately with a period of 90 days being allowed to add something to the home insurance policy. It is pleasing to read that wherever a client takes their contents around the world they will be covered. Another interesting benefit is that even if the cost of rebuilding or repairing a property is more than the amount insured it will still be covered. The cost of providing alternative accommodation is met for up to 3 years. With the ever-increasing threat of cyber attack such cover for up to £100,000 is provided.
Motor Insurance
Azur has a reputation for insuring the likes of luxury and high performance cars providing comprehensive cover. An interesting benefit is that if a vehicle is stolen or damaged beyond repair and is less than 3 years of age it will be replaced with a new one of the identical make and model. If a client or their spouse drives another car that they or a family member does not own that is not mentioned in the schedule of the policy he or she will be insured on a fully comprehensive basis.
For the duration of a claim for repair damage, the cost of providing the insured with a hire car of a similar value to the one that is being repaired will be met. A client can choose anyone to repair their vehicle with manufacturer's original parts being used wherever possible. Car rental cover is provided for up to 90 days.
Our clients will be pleased to read that Azur are renowned for providing a quality service in all their departments from producing the tailor-made quotation, setting up the home or motor insurance policy and processing any claims.
Here at AIB Insurance, we look forward to working closely with Azur for the benefit of our high net worth clients wishing to arrange quality cover for their residential properties and/or motor vehicles.