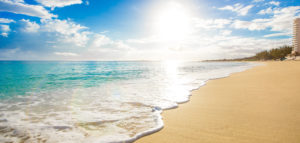 The summer school holidays are with us and many families will be finalising their travel plans, packing their bags and excited children will be getting into a taxi with their parents in the early hours of the morning to drive to the airport to board an early morning flight to a sunny climate overseas where they will spend a week or two perhaps around a hotel pool or on a sandy beech. Let us hope that their break is enjoyable and trouble free.
However, according to research carried out on behalf of Co-op Insurance, you may be interested to read that 37% of parents had one of their children have an injury or be taken ill whilst away on holiday. That is a worrying statistic but what is also concerning is that the research has revealed that 48% of parents do not bother to arrange travel insurance when taking their family on holiday.
We are sure that you will agree these are worrying statistics especially when you consider that the average travel insurance claim for a child taken ill on holiday is £606. Presumably, there will be a number of claims that could run into many thousands of pounds.
Another interesting statistic that has come out of this research that was carried out in April 2018 with 2,000 parents is that 26% of parents either cancelled the family holiday or considered doing so due to one of their children being taken ill prior to departing on their trip.
The top 5 injuries were cuts (38%), insect bites (31%), bruises (30%), sprained wrist (25%) and a bump to the head (17%).
The top 5 illnesses were stomach bug (24%), flu (22%), chickenpox (17%), food poisoning (12%) and ear infection (12%).
Those parents who had not arranged travel insurance would no doubt have had to find some other way of paying for the medical treatment perhaps either by using a credit card, overdraft facility or savings.
Presumably, some parents made the decision not to take out travel insurance to cover their family due to the cost and/or felt that it was worth taking the risk that none of their party would fall ill or suffer an injury. Hindsight is a wonderful thing but you cannot help but wander how many of those 48% of parents who did not bother to arrange such cover would now do so having digested the above statistics.
So, if you are planning a family holiday or are about to set off on your break and do not have travel insurance, why not give us a call on 02380 268 351 and speak with a knowledgeable member of our staff who will discuss your requirements and be able to provide a competitive quotation.