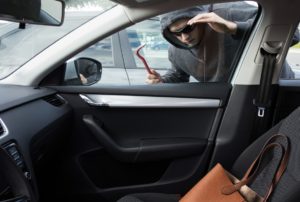 RAC Insurance has seen some interesting statistics relating to the number of vehicles broken into here in the UK by car thieves that are, to say the least, somewhat concerning. Below we highlight some of this data but more information can be found on the above company's website.
Based upon data from 42 police forces in England, Scotland and Wales there were almost 240,000 vehicles broken into in 2016 – that is not far off a quarter of a million that we are sure you will agree is a very large number. Rather concerning, that is an increase of more than 8,000 in comparison to the previous year.
Of the above 42 police forces, 26 saw an increase in vehicle break-ins with the remaining 15 seeing a drop when comparing 2016 with 2015.
So, which forces saw the biggest increase in break-ins in percentage terms when comparing 2016 with 2015. Well, the City of London police force was at the top of the table with a 76% rise albeit it should be borne in mind that, in numbers there was a rise from 46 to 81. In second place was Northamptonshire with a rise of 41% from 2,864 to 4,043. Here in Hampshire there was an 8% rise.
The police force that saw the biggest fall in reported vehicle break-ins was Cheshire with a drop of 19% from 2.827 in 2015 to 2,284 in 2016.
Of course, if your car is broken into then it causes huge disruption in so many ways but could also lead to your motor insurance premiums increasing which is something we could all do without. So, what can you do to reduce the possibility of your vehicle being broken into?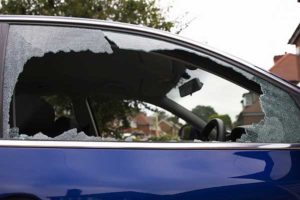 • Fit a car alarm
• Put your car in the garage overnight
• When stationery, whilst driving, lock the doors and keep windows closed
• Use a steering wheel lock when leaving the vehicle unattended
• Park your car in a well lit street in the dark
• Put personal belongings in the boot out of sight
Obviously this list is not exhaustive but we hope that it is of benefit.
For comprehensive car insurance why not give us a call here at AIB Insurance on 02380 268 351 and speak with a knowledgeable member of our staff who will do all that he or she can to obtain a competitive quotation from the extensive panel of reputable insurers we have at our disposal.