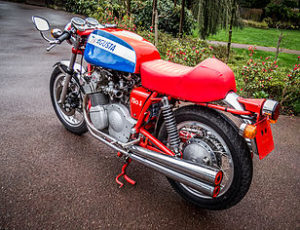 If you are an enthusiastic collector of vintage motorcycles then you may like to know that there were a number of interesting motorbikes sold at Bonhams The Spring Stafford Sale that took place at Staffordshire County Showground on the 21st to 22 April 2018. Below we mention some of the highlights of the auction but further details can be found on Bonhams website. Sales totalled £3,37,045.
A 1970 Clymer Munich 1,177cc TTS "Mammoth" motorcycle that had been restored to a very high standard was sold for £154,940. It is believed to be one of only 150 built in the USA so is very rare. It was capable of reaching a top speed of 120mph.
A 1973 MV Agusta 750S achieved a sale price of £96,700. It has an interesting colour scheme of red, white, blue and crimson so it definitely catches the eye.  Not many of these delightful classic motorcycles were built which is no doubt a factor in why it achieved the sale price it did.
Perhaps the star of the show was a 1931 Brough Superior 981cc SS100 motorbike that was sold for £264,700 exceeding its estimated sale price of £170,000 to £220,000. Three charities benefitted from the sale proceeds – Salvation Army, Royal National Lifeboat Institution and the Search and Rescue Dog Association. This fantastic classic motorcycle was originally owned by Edinburgh Police and had been in the same ownership for in excess of 50 years.
A rare 1926 Coventry-Eagle 981cc Flying-8 motorbike went for £65,340. It had been restored in the 1980s and its last owner had it in their possession since 2013.
A 1955 Vincent 998cc Black Knight & Steib 501 Sidecar was sold for £63,100. Again, this is an extremely rare vehicle. It had been in the same ownership since way back in 1961 but the individual concerned who is 80 years of age was finding it difficult to start this classic motorcycle.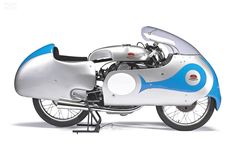 A 1957 ex-works Cecil Sandford FB Mondial 250cc DOHC Grand Prix World Championship Winning Racing Motorcycle achieved a sale price of £92,220. It was raced by Adamo Tursin who was a national champion on 16 occasions.
If you are the proud owner of a classic motorcycle or are looking to buy one for the first time then why not get in touch with us here at AIB Insurance on 02380 268 351 as we can arrange bespoke, competitive insurance cover for your vehicle through our reputable panel of insurers.