If you are doing a bit of digging in your back garden you expect to come across a few small stones, maybe some pieces of glass or perhaps a broken brick or two left by the builders. However, what you do not anticipate coming across are parts of a classic car believed to date back several decades.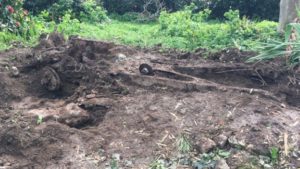 Well that is exactly what a couple of people over in Guernsey discovered whilst shoveling soil, rubble and rocks in a back garden A gentleman by the name of Brian Russell and his daughter called Tracy Ward must have been somewhat surprised to unearth various parts of a classic car – a Daimler no less.
Pieces of metal came to light including a bumper for the front of a car, a chassis and window frames as well as a variety of other car parts. In fact, Mr Russell believes that there are other parts of the Daimler that remain buried beneath the ground.
It is possible that the classic vehicle may date from the 1940s to 1950s so it is quite an age. It certainly begs the question as to why someone would bury such parts under a rockery. Who knows what the vehicle's history is. Do the car parts have any monetary value? Perhaps there is someone in the locality who can shed some light on how it came to be there?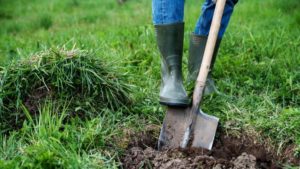 It will be interesting if anyone expresses a wish to take possession of the parts. Will it be possible to re-build the vehicle using the car parts that have been and are yet to be discovered? Presumably, many of the metal parts will have deteriorated over the years due to the conditions they have found themselves in possibly for a number of years. It has to be said that this is a little different to a barn find that tends to happen more frequently than the discovery of a car underground.