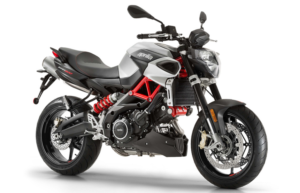 There are just under 1.3 million motorcycles registered here in the UK and, unfortunately, it is estimated that in the region of 30,000 are stolen every year – that is 2.3%. Regrettably, only about 40% of the motorcycles stolen are believed to be recovered and returned to their legal owners
So, what can you do to reduce the possibility of your motorbike being stolen? Well, it will come as no surprise to read that there is an awful lot of advice on the Internet but below we mention some of the things that can be done to help deter the theft of your beloved bike.
Cover
A thief is often looking for a particular model of motorbike to steal so a cover should act as a deterrent. In view of the additional time taken to remove a cover that should also put off some thieves.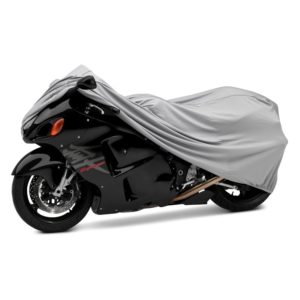 Lock/Chain
A grip lock will secure the throttle and brake controls and a disc lock will assist in securing the front brake disc. Thread a chain lock through the back wheel.
Alarm
A Thatcham approved alarm system incorporating immobilization and tracking devices should help act as a deterrent but also locate the vehicle should it be stolen.
Mark the parts
Property marking the parts should help deter the thief as the parts would be difficult for a thief to sell. The parts can also be identified as coming from a particular stolen bike.
Parking your motorcycle
If you are out and about on your bike perhaps to go for a meal on an evening then don't park it in a dimly lit side street. Instead park it in a well-lit car park or in a well lit street along which there is a regular flow of pedestrians.
Where to keep your motorcycle at home
Either leave it in your locked garage or locked shed. In addition, why not have a ground anchor
fitted.
If you do not have a garage or shed then park it in a visible location in a well-lit place and make sure it is secured perhaps to a lamp post.
Motorcycle Insurance
You will obviously want to make sure that you have quality motorcycle insurance in place. Here at AIB Insurance, we have an extensive panel of insurers so why not give us a call on 02380 268 351 and speak with a knowledgeable, friendly member of our team who will discuss your requirements and obtain a tailor-made quotation for your consideration.