The car of the week is the gorgeous Alfa Romeo Giulietta Spider.
The Alfa Romeo Giulietta was a family of vehicles from salons to coupés, when in 1955 the stylish spider was released. The beautiful car boasted a 4 cylinder engine capable of reaching 101 mph making summer cursing even more enticing in this classic Italian roadster.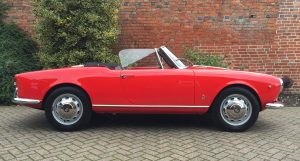 Mr B knows his perfect Giulietta is safe to cruise in  thanks to his caring insurance package from AIB giving him agreed value, choice of repairer and salvage retention! If you have a classic car that needs caring for think no further than AIB insurance.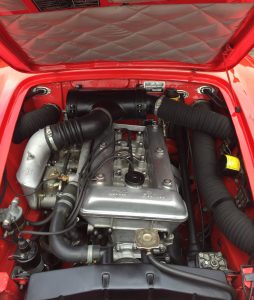 If you have a classic car be sure to call our friendly motor team on 02380 268351 for a bespoke quotation covering all your needs.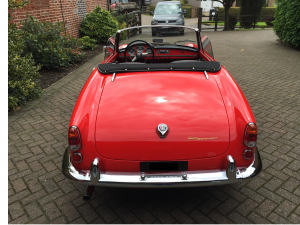 Thank you Mr B for sharing your beautiful Alfa Giulietta Spider!