Today's car of the day is this stunning Volkswagen Beetle 1300.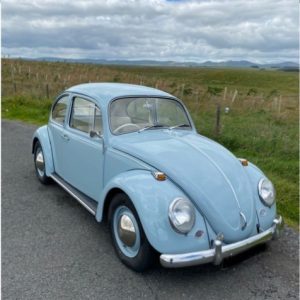 The Volkswagen Beetle 1300 was introduced back in 1966 and created in Germany. The main purpose of the design was to fit two adults and three children.
Mr C was kind enough to take out a policy with us which enjoyed the benefits of salvage retention and a lovely discount as the vehicle is kept garaged over night, agreed limited mileage and length of ownership.