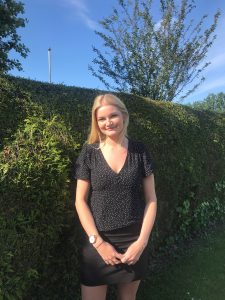 We are extremely happy to welcome Becca Milles to our company. We have a busy and successful team of professionals at Airsports Insurance Bureau (AIB) and Becca joins as our Administration Manager.
Prior to joining us Becca had her own photography business with her own studio having graduated with a First Class Honours Degree from the Arts University at Bournemouth.
AIB representative Leah Burt confirmed "this is fantastic news for our company and our newest employee Becca is fitting in very well. She is a fast learner and adaptable and even been on a few staff social nights out. She will be a valuable asset within the team and enhance our clients' experience when doing business with us".
Becca lives locally in Chandlers Ford and her claim to fame is she once had dinner with both Danny DeVito and Elton John dressed in a chicken outfit. A childhood fact is when she was very young she once got a Tic-Tak stuck up her nose which despite every attempt, couldn't get recovered until the Fire Service arrived!
AIB are fabulous at motor and home insurance so if you need a quotation, please call our team on 02380 268351 or please feel free to complete an enquiry form just now here: www.aib.co.uk
Good luck Becca and welcome on board!