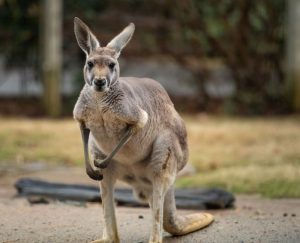 Those of you who are keen paragliders no doubt love the thrill and excitement of taking to the air and pitting yourself against the elements in the sky. Once airborne, you are faced with many challenges but this is just one of the many attractions of the sport.
Having spent some time travelling many miles paragliding, you are then faced with the danger of having to make a safe landing. Most paragliders land without a problem but some suffer broken limbs if they mis-judge their landing perhaps due to a sudden gust of wind putting them of course and leaving them stranded in the branches of a large oak tree.
It is no doubt a great sense of relief having put two feet safely on the earth without suffering any mishap. Surely nothing untoward can then happen?
Well, this was not the case for a 35-year-old paraglider over in Australia. Apparently, the man in question had enjoyed a wonderful couple of hours paragliding. He descended and both feet safely touched the ground at the Orroral Valley Space Tracking Station near Canberra. However, even before he had had the opportunity to gather his parachute and get out of his gear he saw a kangaroo skipping hastily towards him. Having then warmly greeted the approaching kangaroo the marsupial then proceeded to attack him not once but twice by punching him.
Fortunately, he did not suffer any serious injury and hopefully the unexpected experience will not have put him off paragliding in the future although he will no doubt be on the look out for any kangaroos in the vicinity of where he next plans to land.
Fortunately, coming face to face with a kangaroo is not something that paragliders taking to the air here in the UK are likely to encounter when landing although no doubt some people have probably come down in a field of cattle and felt a little uneasy.