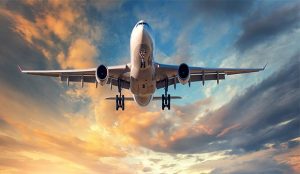 It is that time of year when people are looking forward to a much needed holiday abroad whether that is a week or two across the English Channel in France or Spain or further afield to the likes of the USA or Mexico. Unfortunately, not everyone bothers to arrange travel insurance that includes medical cover but having read the following statistics published by the Association of British Insurers (ABI) we are sure you will agree it would be sensible to do so.
According to the ABI, in 2018 there were 153,000 people who claimed successfully on their travel insurance policy for overseas medical treatment. That is not far off 3,000 people a week – a significant number.
The average amount paid out per medical claim reached a record level – £1,368. That is almost twice what it was 10 years ago when the figure was £768. That equates to around £209 million.
In total, £400 million was paid out last year relating to all sorts of travel insurance claims with an average amount of around £800 per claim with this being a record.
The amount paid out in 2018 for cancellation of holidays amounted to a huge £145 million. This was made up of 167,000 successful claims with the average amount paid per claim reaching a record level of £869.
£17 million was paid out to 79,000 people who had lost money or baggage with the average amount of a claim being paid out totaling £214.
In some cases, claims can run into tens of thousands of pounds so it is important that travellers have suitable cover in place. In one case, a couple on holiday in America were seriously injured having been hit by a drunk driver and the medical bill amounted to £587,000.
So, what has happened to premiums for travel insurance in 2018? Well, you would have thought they had increased but this is not the case as the average cost of travel insurance has fallen by £38 per annum.
You will be pleased to read that, if you are shortly to embark on an overseas trip, either on your own, with your partner or your family here at AIB Insurance we have many years experience in helping arrange suitable, quality, competitive overseas travel insurance to most countries around the world. So, why not give us a call on 02380 268 351 and speak with a knowledgeable, friendly member of our team who will discuss your requirements and obtain a quotation without any obligation.