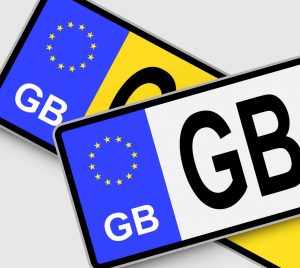 Ok, we know travelling abroad is still extremely limited. We also know some of you may be chomping at the bit to get away. To open up the engine of that brand new drop-top you impulsively purchased in a fit of lockdown excess and/or boredom! The lure of those long French roads, no other motorists in your mirrors for miles… azure waters lapping at the edges of ocean drives… wind in your hair, freedom at your pedals…
Well the whole process of taking your wheels abroad has just been made a whole lot easier. With a post Brexit boost for Blighty, it has been confirmed recently that the EU has ditched the car insurance green card. Drivers will no longer need to apply for this internationally recognised document confirming valid third party insurance, when travelling abroad to EU countries. The green cards were set to cause travel chaos for drivers looking to head across the continent as restrictions begin to ease.
Any driver without a card driving in the EU could have faced fines, prosecution or having their car impounded. However, the Commission decided to drop the card in an effort to reduce tension around the Northern Ireland protocol – a welcome change, making it easier for them to travel freely into the Republic of Ireland. The MIBI had protested against the cards, saying 'It was not a sustainable solution, considering the estimated 43m cross border vehicle trips per annum"
Huw Evans, Director General at the Association of British Insurers said:
"This is excellent news. We have long campaigned for the UK to be part of the Green Card Free Circulation Zone so we warmly welcome the decision by the European Commission today. The Commission has taken a pragmatic approach on the matter.  UK drivers will no longer need to apply for a green card through their insurer which will help reduce bureaucracy for drivers and road hauliers travelling between the UK and EU. It will be especially welcomed by motorists in Northern Ireland driving across the border to the Republic of Ireland."
The move to remove the Green Card has been welcomed by the insurance industry who have campaigned to see an end to the practice.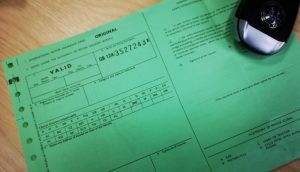 Kirby De-Gray Birch, Director at Airsports Insurance Bureau, said:
'It's fantastic news and a sensible change although it still needs to be fully endorsed and rubber stamped by the European Union.  Once fully approved though, this will make things a little less complicated for Britons who prefer to travel to Europe by road rather than flying there.
If you are travelling into the EU within the next three weeks we would encourage you to call us and order a green card if you haven't already, but any travelers travelling after this date, hold tight until it's all ratified.'
Be aware though, if you're eagerly kitting out your camper for a road trip to remember, you will still need the document in place for the rest of this month. While the commission has confirmed it is ditching the card, the rules haven't come into force just yet.
Until the EU has fully implemented the change, anyone taking their car to Europe will still need to get a Green Card from their insurer before they head off abroad to countries that require one. Post-change, your certificate of insurance will be enough to head out on the highway. Bon Voyage!
The full Association of British Insurers article can be found here: https://www.abi.org.uk/news/news-articles/2021/06/abi-welcomes-decision-on-green-cards/