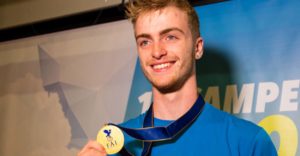 Our paragliding clients will be pleased to hear about a young man's success at the FAI European Paragliding Championships that took place in July in Montalegre, Portugal. His name is Theo Warden and he is only 19 years of age. Apparently, he is one of the youngest people to win a gold medal in the history of this competition.
Around 150 of the best paragliders from 28 European countries took part in the annual event so there was obviously an awful lot of competition. This is the 15th one of these championships that took place over a 10-day period. There were 8 tasks covering distances ranging from 53km to 93km.
It was a close run thing with Theo Warden accumulating 5,348 points. However, in second place was Torsten Siegal from Germany who finished on 5,346 points – only 2 points behind the winner. The third placed contestant was B         iagio Alberto Vitale from Italy who finished with 5,328 points – only 20 points behind Theo Warden.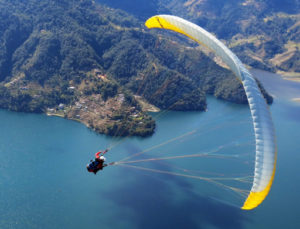 Apparently, Theo Warden only started paragliding at the age of 14 so he has done remarkably well to have reached the level that he has in the space of 5 years. In 2015, at the British Open in St Andre Les Alpes, France he was ranked 59th. In 2016, he was ranked in 25th place at the British Open in Mantelgas, Portugal. In 2017, he was ranked 15th at the British Open in the Malverns. In 2017, at the World Cup Superfinal in Colombia, he was ranked in 15th place.
It is also worth mentioning that, along with Lawrie Noctor, it was not too long ago that he broke the UK declared tandem paragliding record having flown a distance of 71km.
Well done to Theo Warden from all of us here at AIB Insurance and we wish him every success in future competitions.
Whether you are an experienced paraglider or are getting into the sport for the first time, why not give us a call on 02380 268 351 and speak with a friendly, knowledgeable member of our staff about arranging suitable, competitive insurance to provide you with complete peace of mind.