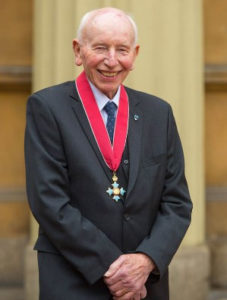 At the Goodwood Festival of Speed Sale that took place on the 13th July, a 1957 BMW 507 Roadster with hardtop was sold for a staggering £3,809.500 – just short of £4 million. So, how was such a classic sports car able to achieve such a price?
Well, a major factor was that it had been owned by the late John Surtees CBE who had the vehicle in his possession from new until he died on the 10th March 2017 at the age of 83. Many of you will be aware that John Surtees was renowned as being not only the winner of motorcycle world championships but also was a Formula One World Champion – a feat that only he has achieved.
Mr Surtees was the 500cc motorcycle world champion on four occasions – in 1956, 1958, 1959 and 1960. He later went on to become Formula One World Champ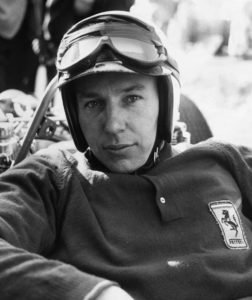 ion in 1964 with Ferrari.
The above classic car was one of only 252 built and was adapted to include Dunlop disc brakes on all four wheels and also had some mechanical work carried out that increased its speed so that it was capable of getting to just over 140mph as Mr Surtees had felt it was not quick enough. It is left hand drive. It is a solver/blue colour and in immaculate condition.
Apparently, following Mr Surtees becoming motorcycle world champion for the first time in 1956 with MV Augusta, he was approached by Count Augusta who offered to buy him a gift and it is believed that the racing team contributed 50% towards the purchase of the above vehicle that originally cost £3,200. It has certainly proved to be a sound investment although perhaps Mr Surtees did not buy it for such a purpose as he no doubt enjoyed driving it.
Here at AIB Insurance, we have arranged classic car insurance on many vehicles. So, if you are looking to insure your vehicle why not give us a call on 02380 268 351 and we will be pleased to provide a competitive quotation from our panel of specialist insurance companies.